Smithfield donates 40,000 pounds of protein to Hurricane Ida victims
The food producer has offered out its hand to those in need of food as a result of the devastation caused by Hurricane Ida, which has left New Orleans without power 16 years on from Hurricane Katrina.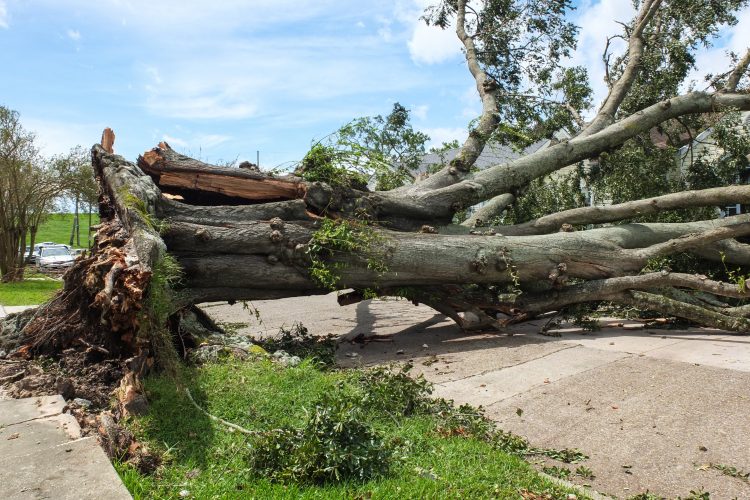 Hurricane Ida has left scenes of devastation across Louisiana, causing a food emergency
US food manufacturer Smithfield Foods has dispatched a truck carrying 40,000 pounds of protein to New Orleans to support hunger relief in the wake of the catastrophic damage inflicted by Hurricane Ida, one of the most intense hurricanes to ever strike Louisiana, which has left much of the state without power.
Smithfield says 160,000 protein servings will be intercepted in Louisiana by Mercy Chefs, a Virginia-based non-profit that deploys to disaster zones across America to serve free chef-prepared, restaurant-quality hot meals to victims, volunteers and first responders.
"We have expanded our distribution model to accommodate the extreme devastation Hurricane Ida has caused our beloved New Orleans community," said Chef Gary LeBlanc, Founder and CEO of Mercy Chefs.
"Never before in our 16 years of service have we seen demand this great. Our partnership with Smithfield continues to be a tremendous blessing, supplying us with quality food in abundance with which we will lovingly make meals that provide comfort and relief amid terrible loss."
Mercy Chefs is currently using a central location off I-10 in Metairie (Louisiana) to service several meal distribution locations in the area. For information on meal distribution times and locations or to volunteer locally visit mercychefs.com.
"Relieving hunger is among Smithfield's greatest social responsibilities and aspirations as a food company," said Jonathan Toms, charitable initiatives manager at Smithfield Foods.
"We are humbled by the work our partner Mercy Chefs is doing and for the opportunity to help nourish members of our local communities as they recover. Our thoughts are with the people of Louisiana and all who are recuperating from natural disasters across our country."
Hurricane Ida has left millions without power and filled the streets with debris. With CNN reporting that the power outages could last several weeks and maybe even a month, the food industry is likely to be stretched even further in order to provide for those in desperate need.
As Hurricane Ida now transitions into a tropical depression over Mississippi, there is a risk of further flooding in the Deep South.