Yum! makes cage-free eggs commitment
Yum! Brands, which is one of the world's biggest restaurant companies, joins several other large names who have committed to abandoning caged eggs in recent years.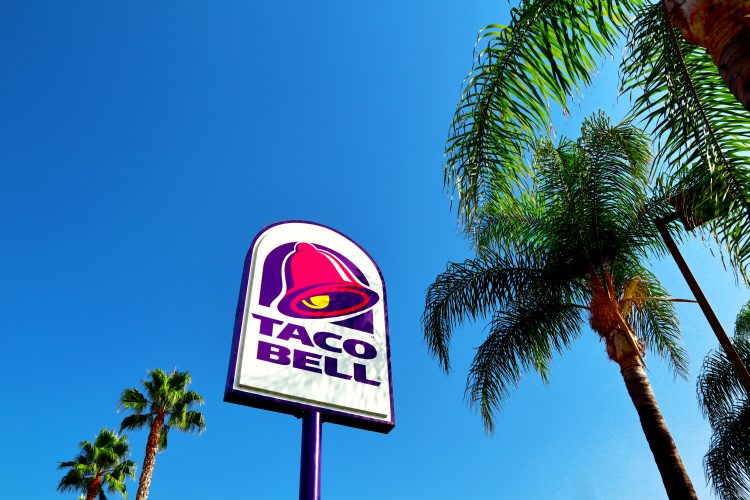 Taco Bell is one of several brands that will now use only cage-free eggs by 2030
Yum! Brands, which has close to 50,000 locations globally across its KFC, Pizza Hut, Taco Bell, and The Habit Burger Grill brands, has released a global policy to transition to 100 percent cage-free eggs in the majority of its locations by 2026, and globally by 2030.
"We think this is the most impactful cage-free commitment of all time, since Yum! Brands is the world's largest restaurant company. Consumers all around the world have been demanding better for animals, and companies like Yum! Brands are taking action," said Aaron Ross, Vice President Policy and Strategy at The Humane League.
Prior to this global commitment, Taco Bell, part of the Yum! Brands group, officially went 100 percent cage-free in North America and committed to going cage-free in Europe. On August 26, 2021, Yum! Brands released a cage-free policy for the US, Western Europe, and other leading markets. The new global policy commits the company to sourcing 100 percent cage-free eggs and egg products in more than 150 countries and regions. This transition will be complete by the end of 2030. The fast food corporation also agreed to provide annual progress reporting to ensure transparency.
"Due to the massive size of Yum! Brands' supply chain, this monumental commitment to exclusively source cage-free eggs will reduce the suffering of millions of hens raised to lay eggs throughout the world," said Alexandria Beck, Director of Open Wing Alliance, which is leading the campaign.
"This policy involves some of the most influential fast-food chains and it's evident that cage-free is becoming the future of the industry."
As consumer demand for cage-free eggs continues to grow, global companies and industry leaders like Yum! Brands have been abandoning cages. According to Open Wing Alliance, there have been 100 global commitments to end cruel cages have been made by some of the largest companies in the world, including Burger King, Dunkin', Krispy Kreme, Unilever, Nestlé, Aldi, InterContinental Hotels, Sodexo, Kraft Heinz, Compass Group, Shake Shack, Famous Brands, Costa Coffee, and Barilla.
Related topics
Related organisations
Aldi, Barilla, Burger King, Compass Group, Costa Coffee, Dunkin', Famous Brands, InterContinental Hotels, Kraft Heinz, Krispy Kreme, Nestlé, Open Wing Alliance, Shake Shack, Sodexo, The Humane League, Unilever, Yum
Related people