Yum China commits to global climate change targets
Yum China, the company behind well-known brands such as KFC and Pizza Hut in China, has committed to playing its part in reducing the effect that industry is having on climate change, with more transparency also promised.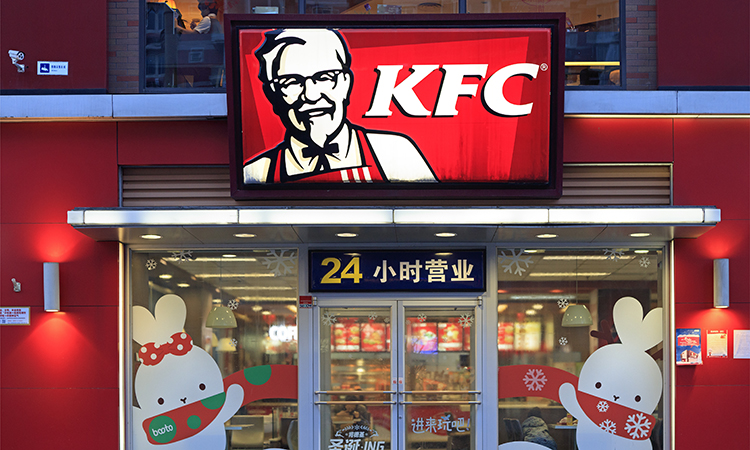 Yum China is the company behind popular fast food brands such as KFC in China
Yum China has announced that it has signed the Business Ambition for 1.5⁰C Commitment Letter, as part of the global Science Based Targets initiative (SBTi), that helps companies establish science-based targets to reduce greenhouse gas (GHG) emissions and transform business operations to fit a future low-carbon economy.
In committing to the SBTi, Yum China pledges to align its business with the most ambitious aim of the Paris Agreement, to limit global temperature rise to 1.5°C above pre-industrial levels and reach net-zero by 2050.  Yum China says it firmly supports these goals and recognises its responsibility to minimise the risk climate change poses to the future of the planet. Specifically, Yum China says it will define a target and roadmap to reduce GHG emissions along its value chain based on SBTi criteria within 24 months.
"As we move further along our climate action journey, we are stepping up efforts to become a company committed to net-zero emissions," said Joey Wat, CEO of Yum China. "In order to transform sustainability challenges, such as climate change, into opportunities, Yum China will continue to collaborate with stakeholders across the value chain."
The fast-food company has been moving to make some of its well-known brands more sustainable in recent months. In 2018, Yum China set a target of reducing restaurant energy consumption and GHG emissions by an additional 10 percent by 2025 compared to the 2017 baseline – this target was reportedly achieved of schedule in 2020. 
Additionally, in 2019, the company formulated a climate change strategy which defines methods and measures for energy and GHG management, green building design, and rainforest conservation. 
Yum China says it will continue to be transparent in communicating its progress around climate and energy practices. In addition to publishing an annual sustainability report, Yum China will also disclose its climate impact through CDP, a global non-profit charity that runs the world's leading environmental disclosure system.