Dunkin' Donuts and Arby's commits to sourcing only cage-free eggs
Some of the US' most well-known fast-food brands have made significant sustainability pledges, including the commitment to source only cage-free eggs.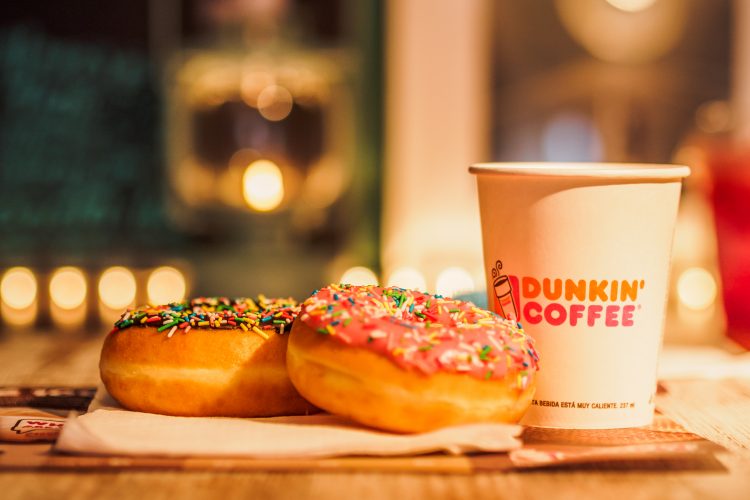 The famous donut brand has pledged to source only cage-free eggs in the future
The company behind household brands such as Dunkin' Donuts, Arby's, and Baskin Robbins has announced a new sustainability policy which includes a commitment to using only cage-free eggs in its locations across the country.
The move was announced in an updated sustainability policy released by Inspire Brands, the Georgia-based holding company that boasts a portfolio including Dunkin', Jimmy John's, and Arby's among others.
"Globally, Inspire has committed to 100% sourcing of cage-free eggs across all brands by the end of 2025. Among the brands, Arby's completed its transition to cage-free eggs in 2020.  Dunkin' Donuts and Sonic are continuing to make positive progress in their sourcing of cage-free eggs. Eggs are not served at, nor sourced for, Baskin-Robbins, Buffalo Wild Wings or Jimmy John's," said Inspire in a statement.
The move has been welcomed by the Lever Foundation, a non-profit organisation which works to improve the conditions of farm animals worldwide.
"We applaud Dunkin' Donut's commitment on this important animal welfare issue," said Kirsty Tuxford, corporate engagement specialist at Lever Foundation.
"Ten of the world's 25 largest fast food chains have now pledged that they will not source caged eggs anywhere in their global supply chains, including throughout Asia."
In another pledge made by an Inspire brand, Baskin Robbins claims that "85 percent of Baskin-Robbins packaging SKUs are now either made from renewable resources, recyclable, and/or made from certified materials. Additionally, the brand has transitioned its iconic spoon to polypropylene, thereby reducing packaging materials by nearly 17,247 pounds annually."
Meanwhile, Inspire brands Sonic and Arby's have engaged in improvements to their buildings in a bid to save energy and water. Arby's claims a switch to LED lighting has saved 14.4 million kWhs, while an updated drive-in design to Sonic restaurants has reduced the amount of building materials required, according to Inspire.
In addition, Inspire said that its "brands also follow all applicable FDA guidelines related to antibiotic use. This includes the judicious use of antibiotics, under the supervision of a veterinarian, to prevent or treat illness in the animals."