Morrisons to begin selling Bottle Up's sugar-cane water bottles
Sustainable bottle manufacturer Bottle Up says the sugar cane it uses in its bottles is carbon neutral and requires little to no irrigation, as it looks to revolutionise the 'grab-and-go' culture.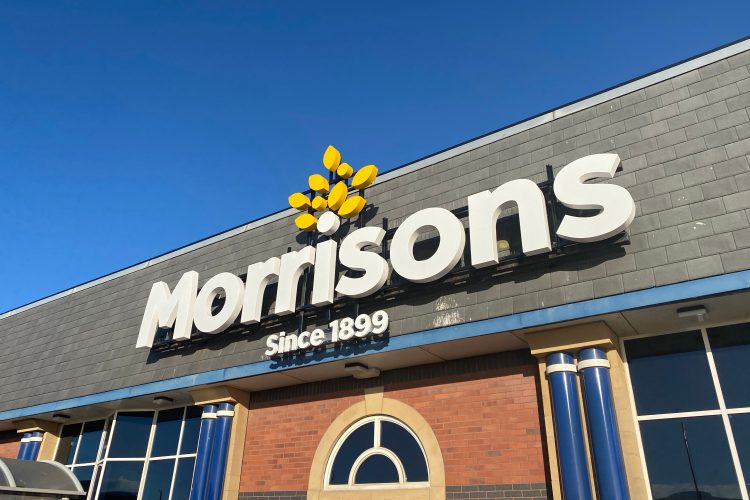 UK supermarket morrisons will sell the sugar-cane bottles in the majority of its stores
Bottle Up has announced an ongoing UK expansion with supermarket Morrisons to bring its sugar cane BPA-free pre-filled water bottles to more than 300 of Morrisons stores throughout August. The retailer will sell Bottle Up's refillable bottles at the majority of its stores by the end of 2021.
In the UK alone it has been reported that over 7.7 billion single-use plastic water bottles are consumed every year, with such water bottles making up over half of the plastic waste in the Thames. Whilst steps are being taken for plastic reduction in homes, Bottle Up says it is taking the fight one step further by actively encouraging, and giving people the opportunity to buy inexpensive reusable bottles pre-filled with spring water, which it hopes will "revolutionise the 'grab-and-go' culture."
Made in Wolverhampton, UK, Bottle Up turns renewable sugar cane sourced from Brazilian grasslands into durable, sustainable packaging; the bottles are then filled locally by Elmhurst spring in Staffordshire for minimum carbon impact.  Bottle Up claims its sugar cane is a carbon neutral plant, as it takes CO2 out of the air, growing with little to no irrigation. Built to last, the BPA-free filled water bottles are dishwasher safe so once empty can be reused again and again. Morrisons will stock two of Bottle Up's reusable designs – Champaign Pink and Beau Blue.  
"We're thrilled to be expanding our mission to offer reusable alternatives to single-use Grab & Go water. We're pleased Morrisons is adding a sustainable and refillable option to their water range – a supermarket category dominated by single-use cans, bottles and tetra packs. The sustainable, conscious shopper should be given a choice when buying water on the go and Bottle Up are delighted to now sell products in Morrisons to offer this option for their customers," said Andrew Eversden, Bottle Up Co-Founder.
Alongside the distribution of the sugar cane BPA-free filled water bottles, Bottle Up has joined forces with clean water foundation Made Blue to contribute 100 litres of safe drinking water for every bottle sold. In 2020 alone Bottle Up donated over 8 million litres of clean, safe drinking water to developing countries all over the world.