HelloFresh launches online market in the US
HelloFresh says the new marketplace will offer more convenient products to its customers in the US.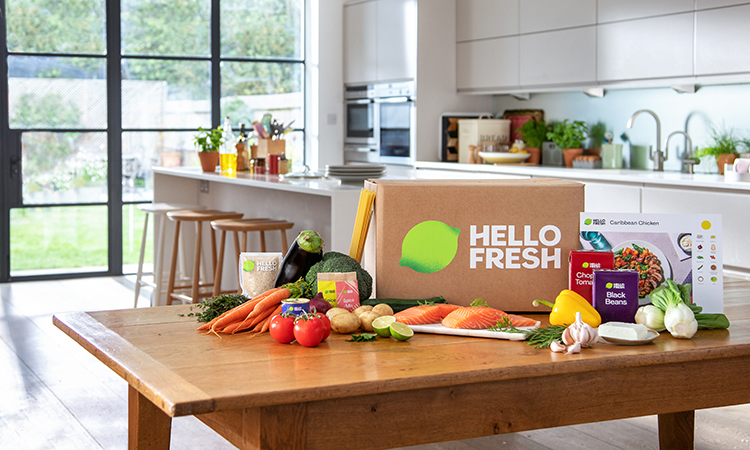 Meal kit company HelloFresh has announced the launch of HelloFresh Market – an online store offering customers add-ons to their order, from quick meals to pantry essentials.
The market, set to be rolled out to all customers across the US in the coming months, aims to give customers a convenient way to get breakfast, ready-to-heat meals or everyday items – such as fresh produce, snacks, desserts, sides, and more – delivered to their doorstep by adding them to their weekly HelloFresh order.
Having largely provided dinnertime recipes until now, the company also sees opportunities in other meal occasions.
"With the launch of HelloFresh Market, we are excited to offer customers an expanded selection of delicious meal solutions and grocery items that will fit their needs beyond dinnertime," said Uwe Voss, CEO of HelloFresh US.
"Building an exceptional meal-kit experience over the past 10 years has been key to establishing strong market leadership.
"Through our state-of-the-art supply chain and technology infrastructure, we will provide superior full-service delivery for all meal occasions and capture a greater share of our customers' overall food budget," Voss explained.
The introduction of the market in the US follows a launch in the Benelux region, where customers can choose from over 150 add-on items to their weekly meal kit recipes. HelloFresh has claimed the launch as a success, as a link was seen between the size of the product range and the proportion of customers purchasing add-ons, which the company hopes will be replicated in the US.
In light of those observations, HelloFresh aims to expand its product range to provide customers with a variety of items – with the hope of enhancing the shopping and cooking experience.
For instance, in addition to offering its customers pantry and grocery essentials, the US marketplace will also provide customers with the choice of chef-curated bundles which will allow for quick meal preparation.