Is a lack of supply chain collaboration at the root of food product recalls?
Erica Colson, EMEA Food Sector Propositions Manager at the British Standards Institute (BSI), explores whether a lack of supply chain collaboration is the cause of food product recalls and food safety violations.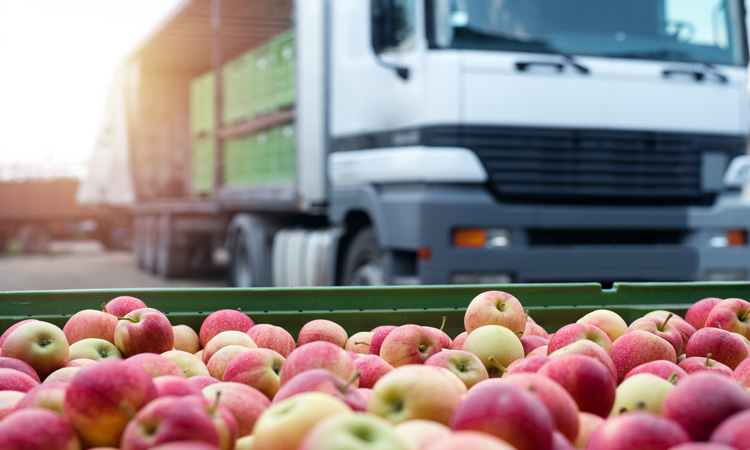 More complex supply chains have resulted in an increase in food product recalls and withdrawals in the UK over the past few years1.
Often, product recalls and withdrawals relate to undeclared allergens and labelling errors. However, a growing proportion are around poor or insufficient controls, such as insufficient temperature controls in transport/storage, issues with packaging processes during food production or damaged packaging, and the possible adulteration of foodstuffs. Another consideration is inadequate import documentation, which may cause complications post-Brexit.
Supply chain collaboration
It is often either a brand or a retailer's own label that is highlighted in Food Standard Agency's (FSA) recall alerts. However, once a product leaves a food manufacturer's facility to be transported, packed and stored, it can become difficult for brands to control food safety and product integrity. Is this a case of poor individual supplier management, or a sign of a breakdown in overall supply chain collaboration?
We surveyed quality, health, safety and environment management (QHSE) directors, consultants and food safety and supply chain managers to help understand their challenges within the supply chain.
The results highlighted that almost 60 percent of professionals believe that the food industry does not collaborate as effectively as it should within the supply chain. Almost 40 percent specified that the current performance of supply chain collaboration was sufficient, but that there was room for improvement. No respondents stated that supply chain collaboration performance was excellent2.
Harmonising common working practices
There have been efforts to harmonise common working practices, with the purpose of creating a common language between supply chain stakeholders in storage, distribution, manufacturing, packaging and agents and brokers. There are specific BRCGS standards of best practice for each of these organisations. However, there is still work to be done when it comes to maintaining product integrity through the supply chain. The FMCG supply chain brings numerous challenges, including low margins, demanding retail customers, fierce competition and the pressures around a just-in-time delivery schedule. It is therefore unsurprising that product integrity and food safety can suffer at times.
Food and beverage manufacturers can help to improve this through robust supplier management systems, combining risk assessment with product testing and supplier auditing. However, reducing the number of product recalls and withdrawals is a challenge for the entire food supply chain to address.  
Given the wide range of incidents threatening product integrity throughout the supply chain, a one size fits all approach is unlikely to wield much in the way of positive results for improved product, safety, quality and integrity. Instead, an enhanced understanding of these challenges, and greater collaboration through a common language, best practices and agreed industry standards will lead to a more resilient food and beverage supply chain with fewer product recalls and withdrawals.  
References
Future Food Conference survey results – the survey results were compiled from responses received from approximately 30 – 40 respondents.
About the author
Erica Colson is EMEA Food Sector Propositions Manager for BSI. Erica has presented at trade conferences and exhibitions such as IFE, The International Food and Drink Event, The Food and Drink Quality and Safety Summit, The Food and Drink IT Summit, The Pulsus International Food Science Conference and the Farm Shop and Deli Show.
Related organisations
Related regions