Taco Bell to offer free tacos to vaccinated individuals in California
Taco Bell has joined other food industry giants such as Unilever in offering out free food to vaccinated individuals, as the US looks to drive its vaccination programme onwards.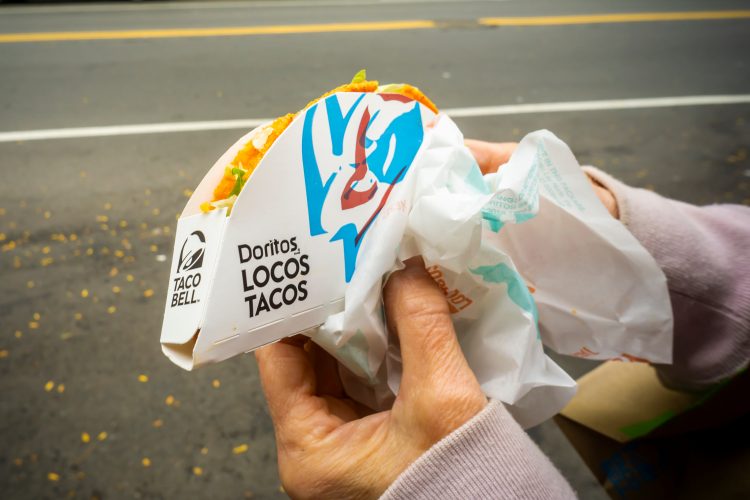 Taco Bell will offer free Doritos Locos Tacos to Californians who have been vaccinated
Taco Bell has announced it will offer a free seasoned beef Nacho Cheese Doritos Locos Tacos to customers who show their COVID-19 vaccination card at participating California Taco Bell locations tomorrow (15 June) as part of the Vax for the Win incentive programme.
"It's been a tough year, and we are all ready to put COVID-19 behind us," said Mark King, CEO of Taco Bell Corp. "We are thrilled to do our part and give back to our home state with something everyone knows and loves to celebrate those who have made the decision to get vaccinated."
More than 70 percent of California adults have received at least one dose of the vaccine, but there are still plenty of young people who need to get vaccinated and others who need to get their second shot – the fast food brand says it is working with Governor Gavin Newsom as part of the Vax for the Win program to increase vaccinations in key groups and help safely reopen the state.
On June 15, customers who show a valid vaccination card with at least one dose administered can receive a free Nacho Cheese Doritos Locos Tacos at participating California restaurants throughout the day.
Taco Bell has assisted efforts to combat COVID-19 a few times throughout the course of the pandemic. In March of 2020, the brand gave away free Doritos Locos Tacos and donated nearly $5.5 million to No Kid Hungry, in addition to transforming its Irvine headquarters into a Truck Drive Thru, which it says provides first responders with on-the-go food. At some Taco Bell locations the fast-food outlet is giving its customers the opportunity to "round up" their order, with the extra cash donated to No Kid Hungry.
Other food and beverage companies have also offered incentives for Americans to get the vaccine. Krispy Kreme landed itself in hot water earlier this year after offering free doughnuts to vaccinated customers, with critics pointing to the high calorie count of the treat and the relationship obesity has with the likelihood of becoming severely unwell with COVID-19. Unilever and Anheuser-Busch have both offered freebies to vaccinated individuals too in a bid to drive the US' vaccination programme onwards.