Supermarkets "lagging behind" when it comes to chicken welfare
The report released by The Humane League has laid down the gauntlet to supermarkets, with Managing Director Vicky Bond accusing the retailers of "lagging behind".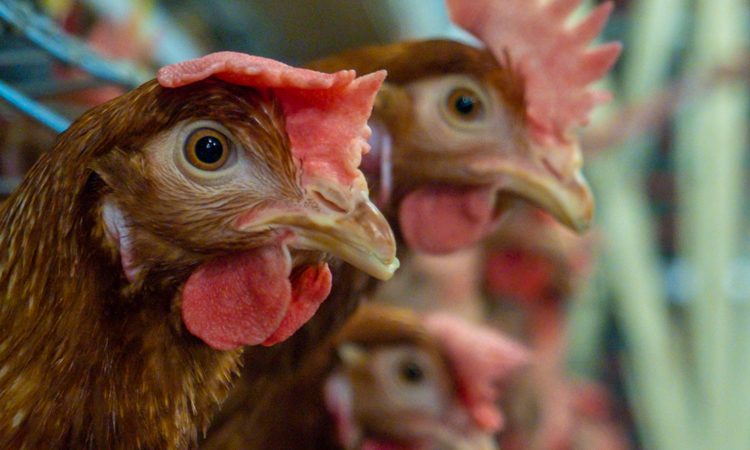 A new report, State of the Chicken Industry 2021, has claimed that supermarkets are the most resistant to adopting improvements to chicken welfare standards and moving away from fast-growing birds.
Despite this, The Humane League (the organisation behind the report) says that a quarter of the UK chicken supply is now signed up.
The Humane League claims that just two out of the top 10 UK supermarkets have committed to the Better Chicken Commitment (BCC), a set of measures developed by charities to move away from intensive farming methods. The report states that BCC-compliant chicken accounts for around five percent of chicken sold in UK supermarkets.  
In comparison, the non-profit says 100 percent of the top foodservice and meal kit companies are committed, while 70 percent of the top manufacturers and 40 percent of the top restaurants have made the pledge.
"Historically, supermarkets have often been the first in the industry to implement measures to advance animal welfare. Now, they are lagging behind, with companies known for value prices like KFC and Greggs leading the way," said Vicky Bond, Managing Director of The Humane League UK.
"Higher chicken welfare is the future, and in dragging their heels, supermarkets are seriously out of step with the direction of the food industry and public sentiment."
The BCC aims to reduce the suffering of chickens by giving more space, natural light, and enrichment; less painful slaughter methods; ensuring third party auditing; and prohibiting the use of fast-growing breeds. Over 240 UK and EU companies across the industry are signed up, including KFC, Nando's, Waitrose, M&S, Nestlé, and Kraft Heinz.
"I believe that the momentum we are seeing now with companies committing to the Better Chicken Commitment is mirroring the cage-free revolution that took place five years ago, when waves of companies finally committed to eradicating cages for laying hens," added Bond.
"We must hold supermarkets accountable and ensure they all commit to the Better Chicken Commitment."