New CBD legislation to provide greater clarity for hemp producers
The new legislation would enable the US FDA to control CBD products like any other food and lift the sector out of a "regulatory grey zone".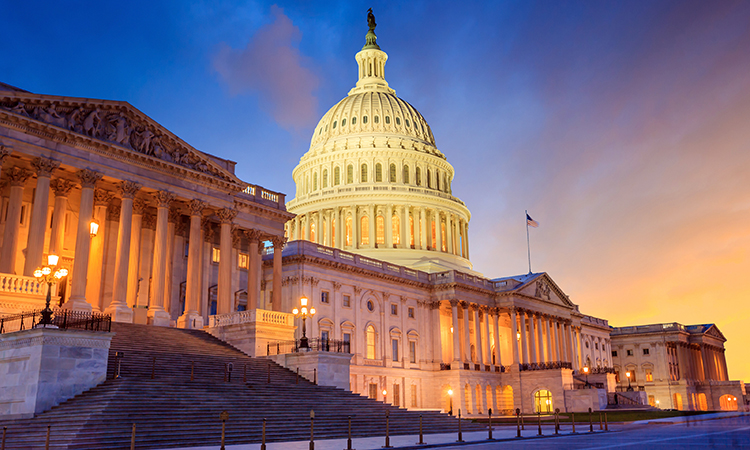 The bill has received bipartisan backing in the US Senate
Bipartisan legislation has been filed at the US Senate which would see CBD foods regulated by the US Food and Drug Administration (FDA), in a move its authors say is "essential to protecting consumer safety and treating hemp producers fairly."
Currently, the Food, Drug, and Cosmetics Act prohibits any new dietary ingredient, food, or beverage from entering the market if it has been studied or approved as a drug. The FDA has the authority to exempt items from this prohibition, but has yet to exempt hemp-derived CBD. The Hemp Access and Consumer Safety Act, penned by Senators Ron Wyden, D-Ore., Rand Paul, R-Ky., and Jeff Merkley, D-Ore., exempts hemp-derived CBD from this prohibition, allowing the FDA to regulate hemp-derived CBD like all other new dietary ingredients, foods, and beverages.
"CBD products are legally being used and produced across the nation. Yet because the FDA has failed to update its regulations, consumers and producers remain in a regulatory grey zone," Wyden said.
"It's been more than two years since I worked with colleagues to have Congress legalise hemp and hemp-derived products. It's long past time for the FDA to get with the program, for the sake of American consumers and farmers."
"Every day that the FDA drags its feet to update its CBD regulations, hemp farmers are left guessing about how their products will be regulated, and real economic gains for workers and business owners in Oregon and across the country are left on the table," added Merkley.
"Hemp-derived CBD products are already widely available, and we all need FDA to issue clear regulations for them just like they do for other foods, drinks, and dietary supplements."
The bill has won support from the CBD sector too, with the US Hemp Roundtable in particular singling the three senators out for praise. "The Hemp Access and Consumer Safety Act is a huge win for American consumers, farmers, and the hemp industry as a whole," said Jonathan Miller, general counsel, US Hemp Roundtable.
"Consumers will benefit from knowing that CBD products must be manufactured according to FDA-approved CBD processes. Struggling American farmers will benefit from a stabilised marketplace. It also will stimulate innovation and job creation in the hemp industry."
"Hemp farmers have been suffering for three years because of a lack of clarity from Washington," added Kyle Truesdell, a hemp farmer with operations in several western states. "This bill gives me hope that our hard work and investment will finally start to pay off."