FDA writes to manufacturers over toxic contaminants in baby food
The FDA has reminded manufacturers of their responsibilities with regard to toxic elements in baby food as the administration sets out a plan to tackle the issue.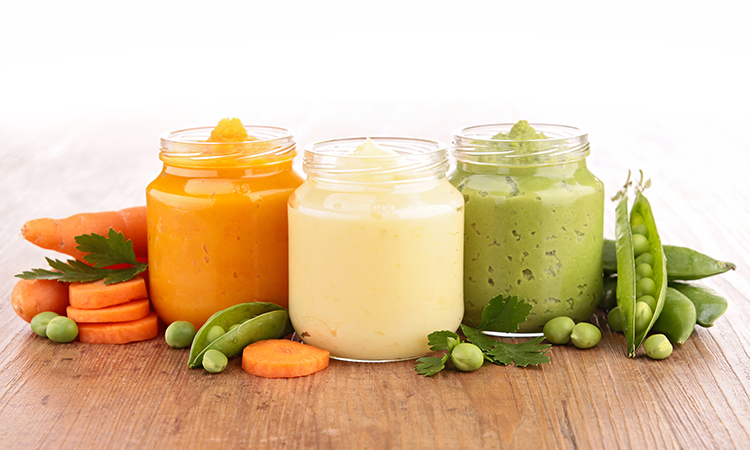 The US Food and Drug Administration (FDA) has issued a letter to the food industry, which it says reminds manufacturers of foods intended for babies or young children of their existing responsibilities in relation to toxic contamination of the food supply.
Secondly, the agency has announced that it will soon put into action a plan aimed at reducing toxic elements in foods for babies and young children to levels as low as is "reasonably achievable".
The FDA says it routinely monitors levels of toxic elements in food, and if it finds that they pose a health risk, the authority takes steps to remove those foods from the market. Research has shown that reducing exposure to toxic elements is important to minimise any potential long-term effects on the developing brains of infants and children.
The FDA issued a letter to manufacturers of foods for babies and young children covered by the preventative control provisions of the Current Good Manufacturing Practice, Hazard Analysis, and Risk-Based Preventive Controls for Human Food rule. According to the FDA, the letter reminds them of their existing responsibility to consider risks from chemical hazards, including toxic elements, when conducting a hazard analysis, including for products for babies and young children.
The preventative control provisions require industry to implement controls to significantly minimise or prevent any identified chemical hazards requiring a control. For example, some manufacturers may conduct verification activities like testing the final product.
Ultimately, the FDA says it wants consumers to be reassured that manufacturers of foods for babies and young children have a legal responsibility under the Federal Food, Drug, and Cosmetic Act to ensure the safety of their products.
In addition to reminding manufacturers of their food safety responsibilities, the FDA says it intends to issue guidance to identify action levels for contaminants in key foods, with plans to revisit those levels on a regular basis and lower them if appropriate, as well as providing guidance to industry on how to meet their obligations under current regulations. It says it also plans to increase inspections and sampling of foods made for babies and young children.
Related organisations
Related regions