Nestlé to reduce packaging across breakfast cereals in the UK
Nestlé says it's reducing the amount of packing used in its cereals in the UK in a bid to achieve zero greenhouse gas emissions by 2050.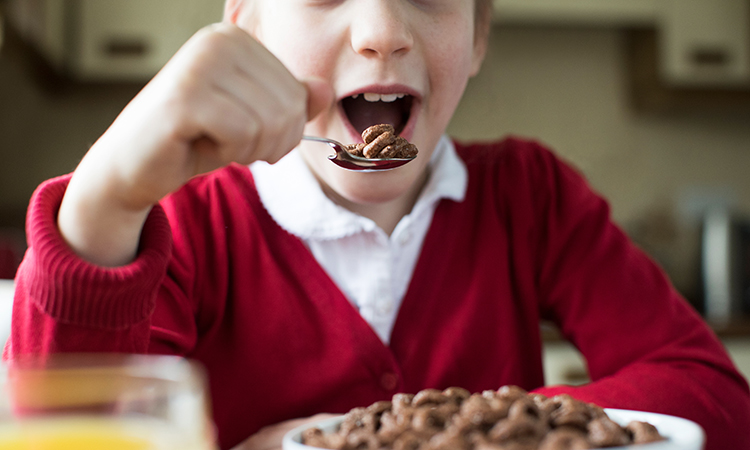 Nestlé Cereals has announced it is reducing the amount of packaging used across its core brands in the UK, including Cheerios, Shreddies and Shredded Wheat.
On average, Nestlé Cereals UK says its new on-shelf packs will save an estimated 618 tonnes of plastic and cardboard packaging every year, with the new boxes using between 13 percent and 15 percent less packaging than before.
In addition, the optimised packs will help Nestlé Cereals UK use fewer lorries to transport its products to stores, saving an estimated total of 115,000 road miles in the process – the equivalent of 4,400 marathons – and resulting in a reduction of 180 tonnes of CO₂ per annum.
Nestlé says the move to transform its packaging portfolio is part of the business' wider commitment to make breakfast without impacting the world around it and will contribute to its global target to achieve net zero greenhouse gas emissions by 2050.
"We know sustainability is an issue close to the hearts of today's consumers, and it's close to ours too," said Gharry Eccles, Vice President UK and Oceania at Cereal Partners Worldwide (Nestlé and General Mills).
"Today, we're united in a mission to create a positive impact on the world around us, which is why we've revamped everything from our production lines to our logistics processes to help make reductions in plastic and cardboard packaging and reduce our carbon footprint.
"Our goal has been to create the 'perfect box' and I'm extremely proud we have achieved this huge milestone in our journey to reduce our impact on the planet. This is all part of our mission to both reduce and improve our packaging and will complement our commitment to making 100 percent of our breakfast cereals' packaging recyclable or reusable by 2025, which we are already well on our way to achieving.
"While the dimensions of our packs might have changed slightly, consumers can continue to enjoy the same breakfast cereals they know and love, while knowing excess packaging has been removed too."