Lab-grown meat officially on the menu
Lab-grown meat has been sold in a restaurant for the first time in Singapore, where it was approved for consumption last month.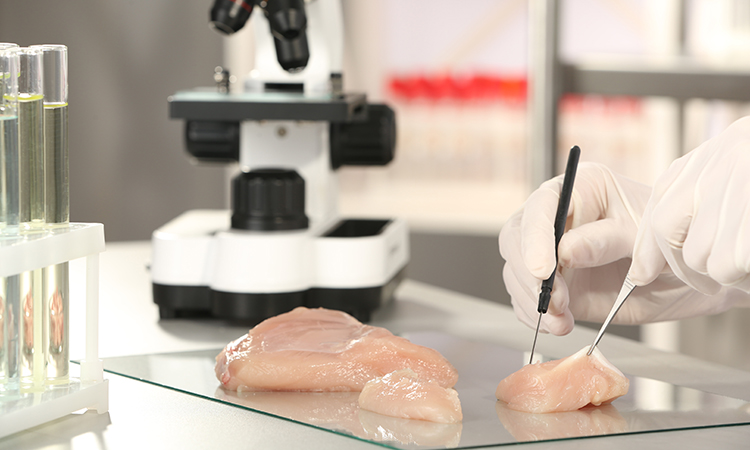 Could lab-grown meat soon become a staple on restaurant menus?
Cultured meat company Eat Just has announced that it will become the world's first company to have its lab-grown meat served in a restaurant.
Eat Just is a food technology company that produces meat and egg substitutes, and recently became the first company to gain approval to sell its lab-grown chicken product, GOOD Meat Cultured Chicken, in Singapore. Incidentally, Singapore became the world's first government to approve lab-grown meat for public consumption back in early December 2020.
The chicken will be served at a restaurant named 1880 in Singapore, as a part of a trio of sample dishes that will sell for approximately $23.
According to 1880, the GOOD Meat Cultured Chicken sample dishes will include bao buns with crispy sesame cultured chicken and spring onion, phyllo puff pastry with cultured chicken and black bean puree, and a crispy maple waffle with cultured chicken with spices and hot sauce.
"Eat Just is paving the way for the cellular agriculture industry, which has the potential to completely transform our food systems today to make them more sustainable and humane," said Patrick Morris, CEO of Eat Beyond (Eat Just's parent company).  
"Singapore is a market that we have been watching closely and it is truly leading the way by driving forward with the adoption of this technology. With the country's small geographic footprint, it should come as no surprise that the country is seeking alternatives to traditional agriculture."
"The end product, cultured meat, is still fairly expensive as production costs are high, but once the cost of production can be decreased, I believe that we will see this industry grow rapidly in the near future, it is only a matter of time," added Morris.
Josh Tetrick, co-founder and CEO of Eat Just, added: "This historic step, the first-ever commercial sale of cultured meat, moves us closer to a world where the majority of meat we eat will not require tearing down a single forest, displacing a single animal's habitat or using a single drop of antibiotics.
"We're thrilled to partner with 1880 to launch a product that will someday be served on the dinner tables of families living in the suburbs of Birmingham, Alabama, to the skyscrapers of Shanghai."