Kent factory workers to get full sick pay after COVID-19 deaths
Workers at the factory in Dover will now be paid in full for any time off due to COVID-19, after the GMB Union reported 99 cases at the salad plant.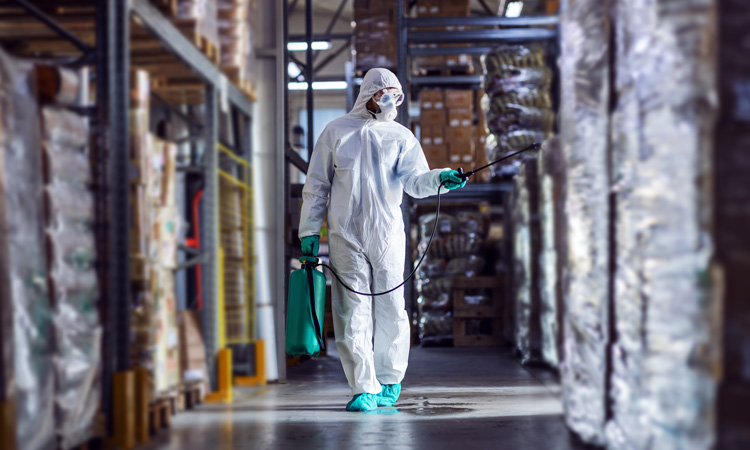 The Kent factory will be deep-cleaned after two members of staff died from COVID-19.
Workers at Bakkavor Salads Tilmanstone will now receive full pay for COVID-19 related absences, following the death of two staff members.
An employee of the Dover factory unfortunately passed away just last week after contracting the disease, with a statement from Bakkavor confirming: "The member of staff had been away from the workplace since 11 November and reported in for sick leave following a period of annual leave."
The company supplies salad to top retail brands such as Marks and Spencer. Its Kent factory lies within the Dover District, which has one of the 20 highest COVID-19 case rates in the whole of the UK.
According to a BBC report, Public Health England (PHE) said it had been monitoring cases at the site since October. "We are satisfied that the organisation is working hard to implement COVID-19 secure measures in their workplace and we will continue to provide support through this period," it told the BBC. PHE also added that because of the widespread nature of the virus in Dover, it had not been possible to identify a source for the outbreak. 
The GMB Union, which represents workers at the site, had called for it to be closed while a deep clean took place, and insisted that all workers be paid in full for any absence due to self-isolation. It got its way this week, as Bakkavor Salads Tilmanstone confirmed that staff would receive full pay if they were off due to COVID-19. A mass testing scheme at the site was also announced, in which – according to the GMB – 99 workers tested positive.
"These changes will help save lives and go a long way to making Tilmanstone Salads factory as safe a place as possible to work in during this current crisis," said Frank Macklin, GMB Regional Organiser.
"Full pay for staff who test positive, now means that our members can sleep easy at night, safe in the knowledge that if they do test positive their wage is secure and they won't have to worry about putting bread on the table. After a tragic few weeks, we'll be working with Bakkavor to roll out these measures which we hope will lead to a significant drop in COVID-19 cases. We send our deepest condolences to the families of those who have died."