UMD awarded grant to identify cattle genes responsible for disease resistance
Researchers will be able to capitalise on the data to make strides in the genetic understanding and ultimate prevention of cattle diseases that have not been feasible with smaller datasets.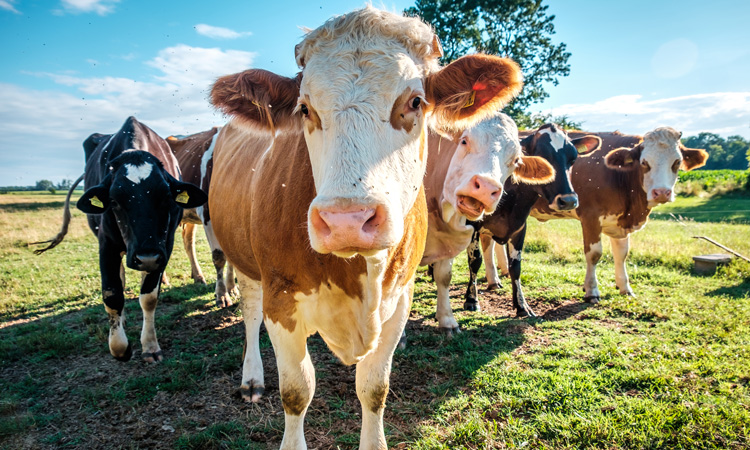 In response to consumer trends moving towards antibiotic-free animal agriculture, the University of Maryland (UMD) was recently awarded a grant from the United States Department of Agriculture National Institute of Food and Agriculture (USDA-NIFA) to analyse millions of records maintained by the Council on Dairy Cattle Breeding (CDCB) with the goal of identifying genes and underlying mechanisms for disease resistance in dairy cattle.
"With this project, we are generating some knowledge about what genes are related to mastitis and other dairy cattle diseases, as well as providing a model that predicts which animals are more resistant to the disease," said Li Ma, associate professor in Animal & Avian Sciences at UMD and lead investigator on this grant.
"If we can use this large dataset to extract health traits and identify genes related to disease resistance, when a producer selects a sire or a cow for breeding, they can use information about health and not just focus on milk production and yield. This can create animals that are not only high producers, but also disease resistant.
"Disease risk has also increased in the same time, however," said Ma. "That's why we try now to put more focus on disease resistance with a similar approach, using selection combined with DNA or genetics data to try to improve disease resistance with data already collected from the dairy industry.
"This big database maintained by CDCB is an industry-supported database where they upload data on the cow's performance, reproduction, disease records, anything that is important to the value of that cow. They send in a DNA sample to get a sense of the value of the cow, and all of those records – over two million cows and tens of millions of performance records – are maintained in this industry database. Data is already generated by industry and sitting there waiting for analysis. Now that the data is available, we can do more research and application for the industry and for animal welfare."
The project also aims to directly benefit the dairy industry and welfare of their cattle, explained Ma, as it will help producers select animals that are the most disease resistant.
"People may also do some molecular biology functional studies, and this information will help to drive future research. For example, if there is a big genetic target identified from this project, researchers can use genome editing to help cure or correct the disease in question, and inform future research methods or breeding practices. A better understanding of the disease itself and its underlying mechanisms is always important in fighting disease in the long run."
Related topics
Related people