UK food giants join Rashford to form Child Food Poverty Task Force
The Task Force aims to endorse recommendations presented in the National Food Strategy and act as a platform for the more than four million children living in poverty in the UK.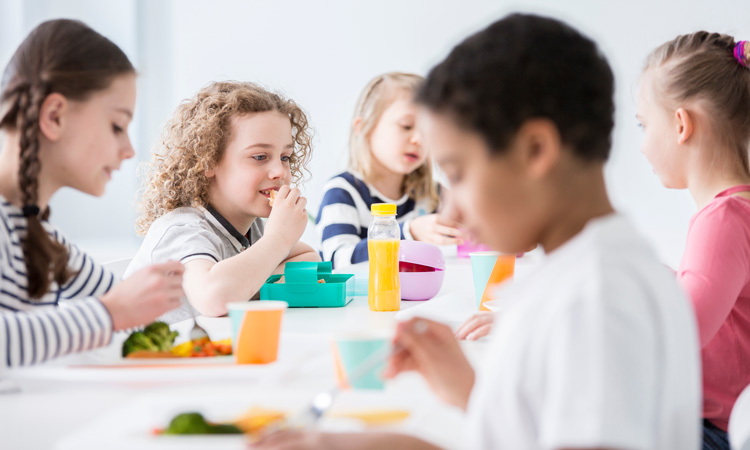 Almost three months on from footballer Marcus Rashford's successful campaign to extend free school meals during the summer, major food and beverage organisations – Aldi, Deliveroo, FareShare, Sainsbury's, Waitrose, Asda, Iceland, Tesco, Food Foundation, Co-op, Lidl and Kellogg's – have joined him to form the Child Food Poverty Task Force.
Together, the task force members hope to endorse the recommendations presented in Henry Dimbleby's National Food Strategy, and have called for these to be funded by the Government:
Expansion of free school meals to every child from a household on Universal Credit or equivalent, reaching an additional 1.5 million seven to 16 year olds
Expansion of holiday provision (food and activities) to support all children on free school meals, reaching an additional 1.1 million children
Increasing the value of the Healthy Start vouchers to £4.25 per week (from £3.10) and expanding into all those on Universal Credit or equivalent, reaching an additional 290,000 pregnant women and children under the age of four.
"4.2 million children were living in poverty in the UK prior to COVID-19 and this is expected to have risen; the Task Force stand together to offer these vulnerable children the platform they need to have their voices heard," said Marcus Rashford.
"I encourage everyone to stop and listen. The time for action is now. I'm proud and I'm humbled to see such a reaction and commitment from the food industry, and I am confident that together we can help change the lives of those most vulnerable for the better."
Lindsay Boswell, FareShare Chief Executive, said: "Never before has it been more important to ensure all children have access to healthy, nutritious food. As the UK's biggest food charity, FareShare supplies hundreds of schools during term time as well as projects providing activities and meals to children during the holidays. The reality is millions of children and families nationwide were struggling to afford to eat before the pandemic, and the effect of COVID-19 on communities will only have exacerbated the problem and plunged thousands more families into hardship.
"We are grateful to Marcus for his continued support of FareShare and for bravely shining a light on such an important issue, and look forward to working with him and the Task Force in the coming weeks to change the state of child hunger in the UK."
Related regions
Related people