New Era of Smarter Food Safety Blueprint launched by the FDA
The blueprint is said to outline the work that the FDA plans to undertake over the next decade to modernise food safety approaches and bend the curve of foodborne illness.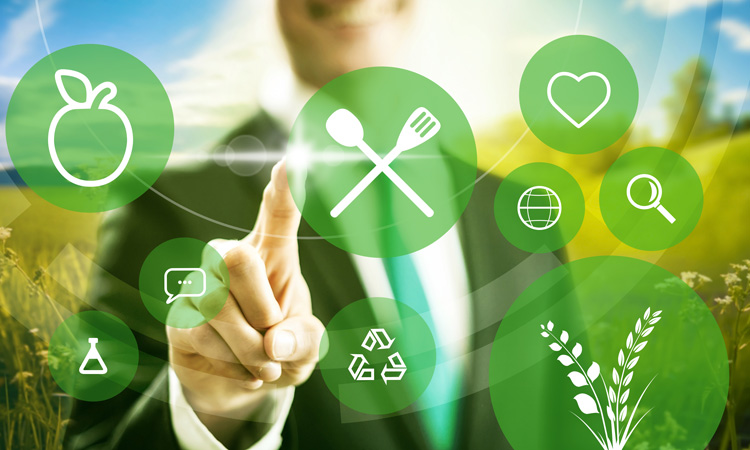 The US Food and Drug Administration (FDA) has announced the New Era of Smarter Food Safety Blueprint.
The New Era of Smarter Food Safety represents a new approach to food safety, leveraging technology and other tools to create a safer and more digital, traceable food system. 
This includes work to enhance traceability, improve predictive analytics, respond more rapidly to outbreaks, address new business models, reduce contamination of food, and foster the development of stronger food safety cultures.
The New Era blueprint intends to incorporate input from external stakeholders in industry, state partners, and multiple levels of experts within FDA's foods programme, building on the work the FDA has already done through implementation of the FDA Food Safety Modernization Act (FSMA).
The blueprint is also said to act as a commitment from the FDA to the American people that it will work as fast and effectively as it can to ensure that they have access to the safest food system in the world.
"I want to note that while the New Era has a strong emphasis in the application of new technology, it's not just about technology. It's about using that technology to build and put in place more effective approaches and processes," FDA Commissioner of Food and Drugs, Stephen M. Hahn M.D, wrote in a statement.
Core elements of the blueprint
Tech-enabled traceability
The FDA is working with industry to rapidly trace a contaminated food to its source. The FDA wants to explore ways to encourage companies to adopt tracing technologies and also to harmonise efforts to follow food from farm to table.
In addition, enhanced traceability, coupled with advanced analytical tools, could help industry and the FDA spot potential problems in advance and help to prevent or lessen their impact.
The power of new data streams
FDA has stated that it intends to do everything it can to attain better quality data, conduct more meaningful analysis of it, and to transform streams of data into more meaningful, strategic, and prevention-oriented food safety actions.
The plans embraced by the blueprint include strengthening procedures and protocols for conducting the root cause analyses that can identify how a food became contaminated, and inform understanding of how to help prevent that from happening again.
Business models for the production and delivery of food
In recent years, food has been delivered directly to homes more and more. In the past few months, however, as consumers have heeded stay-at-home recommendations and ordered their food online from restaurants and supermarkets, this trend has skyrocketed across the US – and the world.
"We must help ensure that as these foods travel to our front doors, they continue to be safe for consumers. That concept is important an any time, but COVID-19 has accelerated the need to establish best practices and an industry standard of care in this area," Hahn wrote in the statement.
New business models include novel ways of producing foods and ingredients, such as cell-cultured food products, and FDA plans to focus on these. It aims to ensure that as food technology evolves, its oversight evolves along with it, to help ensure food safety.
FDA will also encourage and explore the use of new digital tools that will support food safety practices.
Food safety culture on farms and in food facilities
"We still believe that to make dramatic reductions foodborne disease we must do more to influence and change human behaviour, as well as to address how employees think about food safety, and how they demonstrate their commitment to this as part of their jobs," Hahn wrote.
"But a strong culture of food safety involves more than this. It's also about keeping those food workers safe and about educating consumers, who are cooking more at "home these days, on safe food handling practices.
"We're not just encouraging the food industry to make changes; we're looking within our ranks to see how we can approach these issues differently to better support and advance each of these priority areas."