Pandemic chaos for US meat industry
The global meat industry, which has been regarded as a COVID-19 hotspot, has been heavily affected by the pandemic and lockdowns, but nowhere more so than the US.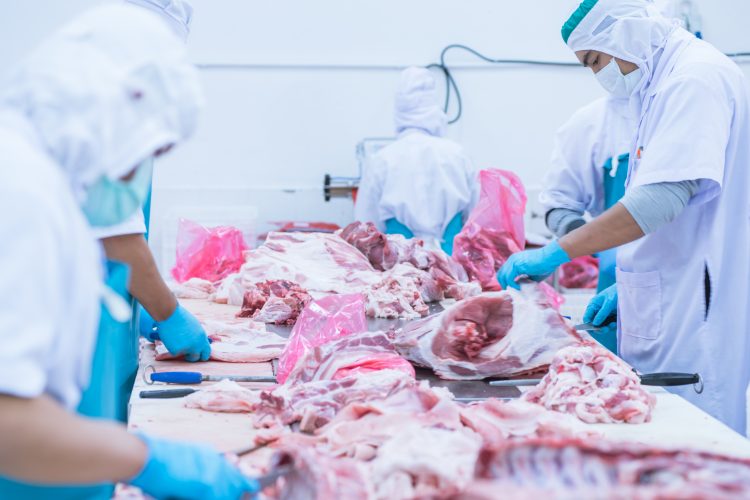 COVID-19 has had devastating consequences on the US meat industry. Not only have meatpacking plants been reported as a hotspot for coronavirus, but the meat supply chain is now facing losses of over £20 million.
How many cases?
Approximately, 320 meatpacking and food processing plants and nearly 40 farms and production facilities in the US have confirmed cases of the novel coronavirus, according to the Food & Environment Reporting Network (FERN).
Of course, the US meat industry is not an exception; a startling number of cases also emerged in meat facilities across Europe and the UK over the last few months. However, the US meat sector appears to be most badly affected by the virus.
FERN reports that around 31,262 workers (meatpackers, processors, farmworkers) have tested positive for COVID-19, while 107 have died.
Defence Protection Act
In the early stages of the pandemic, closures of US meat processing plants were common, with Tyson Foods Inc., shutting around six of its plants. On 26 April 2020, the food giant ran an advert that read: "The food supply chain is breaking". Shortly after this declaration, US President, Donald Trump, deemed meat processing plants as 'essential' and invoked the Defense Production Act. This means meat processing facilities must remain open during the pandemic. It also provides certain legal protection for the industry in the case of workers contracting the virus, the Guardian reports.   
Financial loss
Along with the overwhelming number of confirmed cases, the pandemic has also seriously impacted the industry financially.
The lockdown put a halt to other regular distribution sources, such as school canteens, restaurants and fast-food outlets.
The closure (prior to Trump's mandate) of plants also resulted in a steep climb in wholesale and livestock prices, and as demand fell, some farmers resorted to killing their animals.
Some normality to price points have returned now, but as CNBC reports "concerns over a long and costly recovery remain".