Doctors group calls for USDA to make healthy eating scheme dairy-free
The Physicians Committee for Responsible Medicine has urged the USDA to make its healthy eating recommendation – MyPlate – dairy-free in order to protect Americans from various health conditions.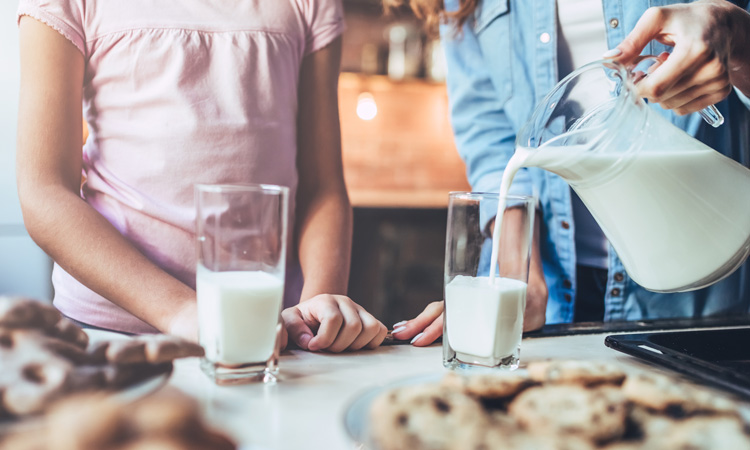 The US Department of Agriculture (USDA) should make MyPlate – the agency's healthy eating food group division scheme – dairy-free in order to protect Americans from cancer, heart disease, lactose intolerance, and other dairy-related health conditions, the Physicians Committee for Responsible Medicine has suggested.
MyPlate, which was introduced on 2 June 2011 and is promoted by grocery retailers, health professional associations, restaurant chains, and food manufacturers, is an illustration that divides a serving plate into three common food groups – vegetables, fruits, and grains -and one nutrient category – protein. The serving plate is also accompanied by a smaller adjacent circle representing a dairy group.
In 2017, the Physicians Committee petitioned the USDA to remove the dairy group, citing evidence that reportedly showed dairy products offer little protection for bone health and increase the risk of asthma, breast, ovarian, and prostate cancers, cognitive decline, heart disease, and early death.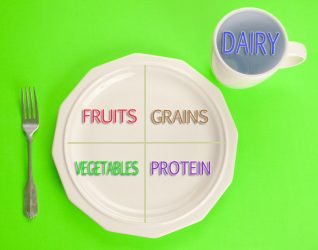 The Physicians Committee also suggested that dairy products harm the millions of Americans with lactose intolerance, which causes bloating, diarrhoea and gas. In July 2018, the American Medical Association passed a resolution calling on the USDA and the Department of Health and Human Services to recognise that lactose intolerance is common among many Americans, especially African Americans, Asian Americans, and Native Americans, and to clearly indicate in federal nutrition guidelines that dairy products are optional.
The Physicians Committee has also urged the Dietary Guidelines Advisory Committee, which is expected to release its scientific report around 15 July, to say that dairy should not be recommended in the 2020-2025 Dietary Guidelines for Americans.
"MyPlate is clearly inspired by the Physicians Committee for Responsible Medicine's Power Plate, which features fruits, vegetables, grains, and legumes – but no dairy," said Susan Levin, MS, RD, CSSD, Director of nutrition education for the Physicians Committee for Responsible Medicine. "It's time for MyPlate to ditch the dairy, too."
Pam Miller, Administrator of USDA's Food and Nutrition Service, commented: "USDA is committed to ensuring the Dietary Guidelines for Americans – and the associated MyPlate recommendations – are science-based and reflect the latest available research on nutrition. Those with comments on the upcoming edition of dietary guidance currently under development are encouraged to submit them to the committee by 10 June and/or to USDA and our partners at the Department of Health and Human Services later this summer."   
"The dietary guidelines are written for professionals and policymakers and are to be generalisable to the American public. MyPlate serves as the consumer translation of the dietary guidelines, providing easy-to-understand information, messages, and tips to help everyday Americans eat healthier. Current MyPlate guidance recommends two – three cups of low-fat and fat-free dairy a day, based on a person's calorie level. All fluid milk products, many foods made from milk that retain their calcium content, and calcium-fortified soy beverages are all included in the Dairy Group," added a USDA spokesperson. "There are also other calcium choices for those who wish to not consume dairy products:
Calcium-fortified juices, cereals, breads, rice milk, or almond milk
Canned fish (sardines, salmon with bones)
Soybeans, soy products (tofu made with calcium sulfate, soy yogurt, tempeh), and some other beans
Some leafy greens (collard and turnip greens, kale, bok choy).
"Regarding the Dietary Guidelines for Americans, we are not in a position to forecast potential changes to dietary guidance right now, as the process of developing the next edition of the guidelines is still underway. The independent 2020 Dietary Guidelines Advisory Committee examined the available evidence on specific topics and scientific questions. The Committee will provide its findings in a scientific report that will be delivered to the Secretaries of USDA and HHS and will be made public on or around 15 July 2020. USDA and HHS will consider the Committee's scientific report – along with public and agency comments – in preparing the next edition of the dietary guidelines. More information on the process can be found here: https://www.dietaryguidelines.gov/work-under-way."