USDA seeks input on the Agriculture Innovation Agenda
The Agenda is comprised of four components: synchronising public and private sector research, integrating innovative technologies, reviewing productivity and conservation data and setting USDA accountable benchmarks.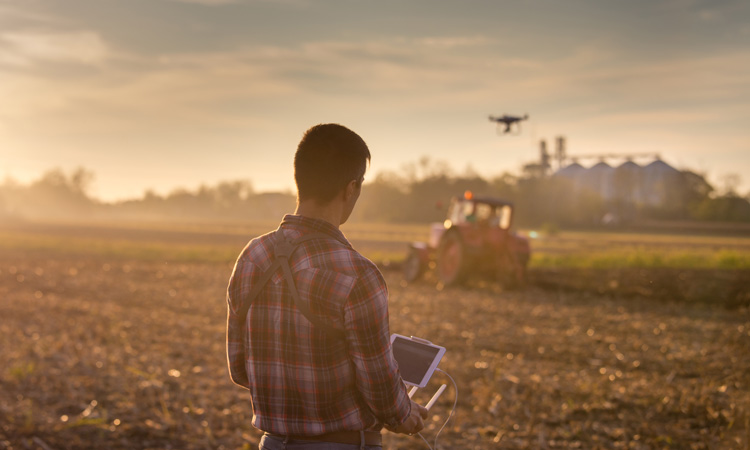 To further the United States Department of Agriculture's (USDA) work on the Agriculture Innovation Agenda (AIA), the agency has announced that it is seeking public and private sector input on the most important innovation opportunities to be addressed in the near and long term.
Using input provided, USDA will identify common themes across the agriculture customer base to inform research and innovation efforts in the Department, the broader public-sector, and the private sector.
"Even during this uncertain time, we recognise our work at USDA is twofold: to meet the immediate needs of our customers in this national health emergency and to support American agriculture in the face of future demands. To do this, we are taking a page from our farmers' playbook to remain resilient and to keep an eye to the horizon," said Deputy Secretary, Stephen Censky. "We know now, more than ever, it is important to double down on innovation in order to support farmers, ranchers, and producers as they work to increase productivity while conserving our natural resource base. Although current dynamics have shifted, our focus remains on positioning American agriculture to be a part of the solution to future demands."
"Bold and transformative innovation is needed to meet future agricultural production demands," said Deputy Under Secretary, Scott Hutchins, who leads USDA's Research, Education and Economics mission area. "We intend to work collaboratively with both the agricultural community and the broad innovation community to align on the most important opportunities. By working together, we can transform our nation and leave our world in a much better state for generations to come."
USDA is currently accepting public comments and written stakeholder input through its Request for Information (RFI) through 1 August 2020 following its publication in the Federal Register.
Respondents are asked to identify transformational innovation opportunities for the next era of agriculture productivity and environmental conservation and propose approaches to these opportunities with an eye to the public and private sector research needed to support them. Input from the agricultural and scientific community will help inform research goals with the intent of aligning applications and technologies to best address the goals of the Agriculture Innovation Agenda for the next 10 to 30 years.
Based on stakeholder input from the RFI, USDA aims to develop a comprehensive US agriculture innovation strategy that it intends to release by the end of 2020.
This effort, led by Hutchins, is said to be a core part of the Agriculture Innovation Agenda, a department-wide initiative to align resources, programmes, and research to position American agriculture to better meet future global demands. Specifically, USDA will stimulate innovation so that American agriculture can achieve the goal of increasing production by 40 percent while cutting the environmental footprint of US agriculture in half by 2050.