Carlsberg forms expansion joint venture with Marston's PLC
The partnership aims to expand the brewers' beer portfolios, accelerate product innovation and increase distribution reach.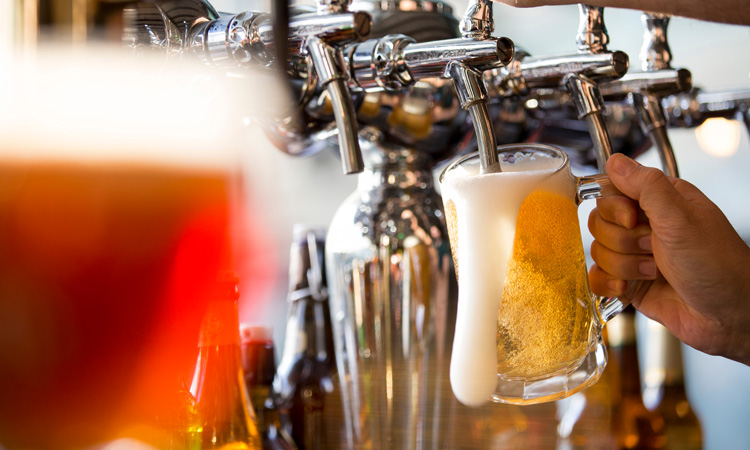 Carlsberg UK and Marston's PLC, a British brewery, pub and hotel operator, have announced a proposed deal to form a joint venture beer company in the UK, Carlsberg Marston's Brewing Company.
Both companies will inject their brewing and distribution assets into the joint venture, with Carlsberg becoming the controlling shareholder. The transaction is anticipated to complete in the second half of 2020, subject to shareholder approval at Marston's and competition clearance.
The Carlsberg Marston's Brewing Company aims to have a strong portfolio of international, national and regional beer brands, benefiting from Marston's Beer Company's wide distribution network. Marston's Beer Company currently distributes to around 11,000 customers directly, including the independent free trade, other pub companies, the off-trade and export.
Carlsberg UK brands include Carlsberg Danish Pilsner, Carlsberg Expørt, Poretti, Tetley's, Somersby cider and the London Fields Brewery craft portfolio, brewed in Hackney, London. It also holds the brand licences in the UK for San Miguel, Mahou and the Brooklyn Brewery craft beer portfolio. Marston's PLC operates a number of brands under license and distribution agreements with global brand owners such as Estrella Damm, Shipyard, Erdinger, Warsteiner and Kirin.
Carlsberg CEO Cees 't Hart said: "The creation of the joint venture is an important step forward for our UK business. The joint venture's brand portfolio will allow us to offer a significantly stronger beer portfolio to our UK customers, and at the same time extend distribution into the Marston's pub estate. In addition, the combined business will bring our customers wider choice, greater capacity, product innovation, and marketing and distribution efficiency benefits."
Current Carlsberg UK Managing Director, Tomasz Blawat, will be appointed CEO of Carlsberg Marston's Brewing Company, with current Marston's PLC CEO, Ralph Findlay, appointed as Non-Executive Chairman; and Richard Westwood, current Managing Director of Marston's Beer Company, appointed as Chief Operating Officer, Integration.
Blawat commented: "We are excited to move into the next phase of our growth strategy. After a successful relaunch of Carlsberg Danish Pilsner in the UK last year, we are now building a new beer company by combining two organisations with shared values and strong history and heritage in brewing. Our intent for Carlsberg Marston's Brewing Company is for it to become a platform for growth for all of our customers and suppliers, offering a bigger beer portfolio of complementary international, national and regional brands. We believe the new business will deliver even more value for employees, customers and consumers, thereby creating greater future growth potential."