Closure of meat facilities marks change in eating habits, says GlobalData
In a survey conducted by GlobalData, almost a third (32 percent) of US consumers admitted to buying significantly more or stockpiling meat products after fears of shortages.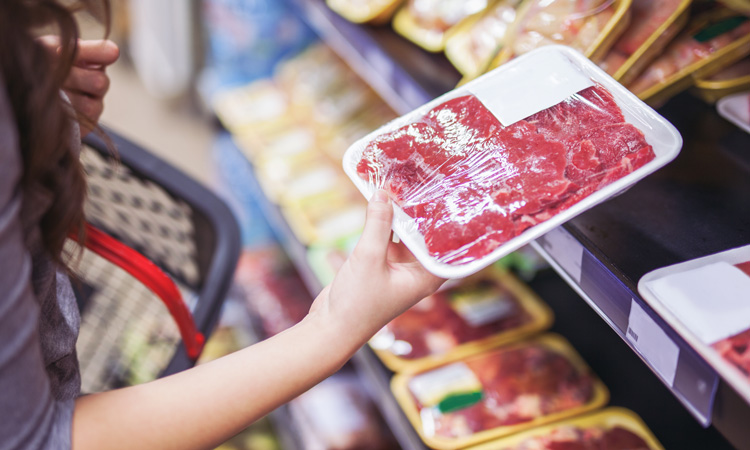 Before US President Donald Trump signed an executive order to keep meat plants open during the COVID-19 pandemic, many facilities closed due to the spread of COVID-19 infections. While these mass closures are expected to lead to price increases in raw meats, it also has the potential to reshape the industry, as well as consumers eating habits, according to GlobalData.
GlobalData found that 89 percent of US consumers stated that they are influenced by how trustworthy or risk-free a product or service feels. The challenges meat processing plants are now facing highlights the safety hazards of current operations, and could reinforce distrust some consumers may have in how their food is handled during this uncertain period, the data and analytics firm suggested,
Carmen Bryan, Consumer Analyst at GlobalData, commented: "Meat processors across North America are facing significant losses as their doors close. This, combined with increased consumer demand for traceability and accountability, will likely see the industry turn to automated operations that offer greater efficacy, transparency and employee safety. Long-term ambitions aside, however, there remains the issue of supply issues in the now.
"The likely rise in prices is not just limited to chicken thighs and bacon bits – this applies to the many prepared meals and meal kits that have been popularised over the past few months, as well as takeaways and foodservice operators. Price hikes will spell bad news for an increasingly value-orientated economy," Bryan continued.
A total 31 percent of US consumers are either buying low-priced prepared meals, or have stopped buying these products altogether because it is beyond their budget, according to the GlobalData Coronavirus (COVID-19) Tracker Consumer Survey. To account for a rise in unemployment and  drop in consumers' spending power, GlobalData suggested that manufacturers will need to look for cheaper alternatives.
"Increased value consciousness among the public could lead to a rise in offal cuts of meat. Movements such as 2020's Organuary, which was promoted by health and medical experts, highlight the nutritious and eco benefits of these cuts. Perhaps more importantly though is that they are considered a by-product, and therefore cheaper than standard cuts. Prepared meal manufacturers should look to incorporating these into their products in order to lower the price point, offering potential for a long-terms consumer base," Bryan said.