Food industry urged to look beyond 'best before' dates
Approved Food and WRAP have called on the food industry not to throw away food because of 'best before' dates, claiming that consumable food often lasts beyond the label.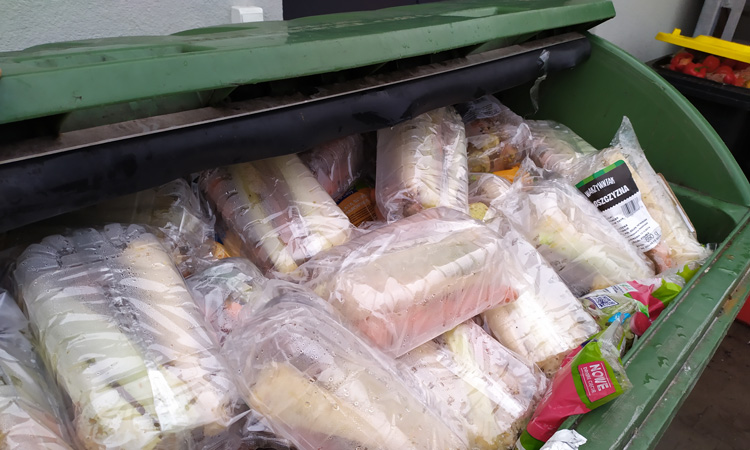 Online surplus food and drink retailer Approved Food has welcomed new guidelines that urge the food industry not to throw away food just because it has gone beyond its best before date.
The company established the new guidance alongside resource efficiency body WRAP, offering advice on which foods can last days, weeks, months or even years after the best before date on the label.
The businesses are now calling on retailers to do more by opening up the supply chain for their own brand products.
WRAP is urging more businesses, redistribution organisations and charities to look beyond best before dates as food can be perfectly good to eat way beyond the date on the label. It says no surplus food should go to waste when people are going hungry.
The advice shows that when food is store properly:
Bakery items and bread can last for days past their best before date
Uncut fruit such as apples and snack like crisps can be eaten weeks after the best before date
Biscuits and cereals will last for months after the date on the label
Whilst dried and tinned items such as pasta and canned soup can be perfectly fine for years.
"This is very much what we wanted to see," said Approved Food Brand Ambassador, Jonathan Straight. "But it is a shame that it has taken the COVID-19 crisis for this to let this issue be taken seriously – we have been pushing for this for several years."
He added that 'pedantic attitudes' exist around best before dates on food, with retailers reluctant to release their own brand products for fear of them being regarded as inferior. Charities, meanwhile, reportedly feared upsetting service users by providing food that could be seen as second rate.
"It's unacceptable that perfectly good food is going to waste, especially when people are hungry," he said. "We have always lobbied for best before dates to be seen a guidance only and I'm delighted that WRAP has taken this initiative, and that it has been backed by the food waste tsar Ben Elliot. Hopefully, this will not just be for the short term but that it will change attitudes for good.
"It's time now for retailers to open up their own brand items for redistribution, whether that be for resale or redistribution via charities. There is a significant amount of own brand food still being wasted; hopefully, these new guidelines will put an end to that.
"Suppliers shouldn't perceive the only way forward is to give it away – where there is a commercial necessity, we are a key part of the solution and will pay for such items. We do continue to regularly support local charities from our own stock and wish to see food continue to be both sold and donated as suppliers see fit."
Related organisations
Related people