Mediterranean diet can help achieve sustainability goals, says FAO
The traditional Mediterranean diet is said to be widely recognised for its multiple health benefits and low environmental footprint.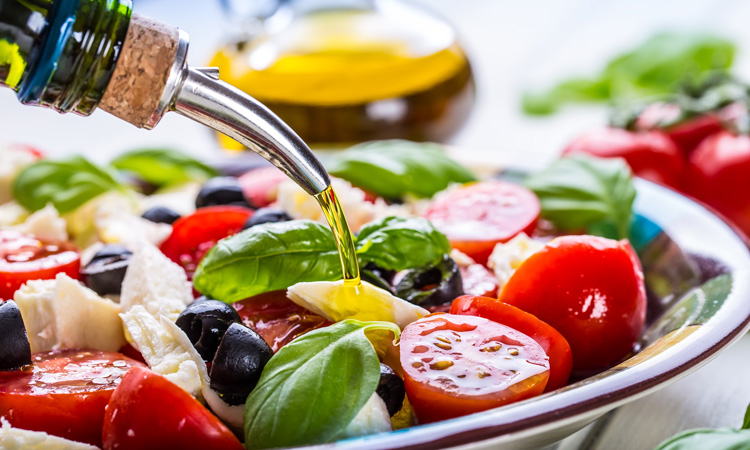 The Mediterranean diet is not only healthy for humans, but also for the environment and for biodiversity, according to discussions at an event held at the Food and Agricultural Organization of the United Nations (FAO) headquarters. 
The event – the third in the series of the initiative on 'Mediterranean Diet's Principles for Agenda 2030' – was organised by the government of Italy, in cooperation with Coldiretti (Italy's largest farmers' organisation) and with Fondazione UniVerde, and aimed to promote the idea that the Mediterranean diet can help achieve global Sustainable Development Goals.
Based on the regular consumption of olive oil, a rich diversity of plant-based foods (cereals, fruits, vegetables, legumes), and moderate amounts of fish and meat, the traditional Mediterranean diet is said to be widely recognised for its  health and environmental benefits. 
However, noted Maria Helena Semedo, FAO's Deputy Director General for Climate and Natural Resources, "this traditional way of eating is increasingly giving way to changing habits and lifestyles – from diverse and balanced meals to more monotonous meals high in fats, sugar and salt."
The results, she said, are cumulative negative consequences both on human health – with a drastic rise in obesity and overweight as well as in non-communicable diseases – and on the environment, through intensive degradation of natural resources, including loss in biodiversity for food and agriculture.
To tackle this negative trend, the Mediterranean and other traditional diets need to be preserved and promoted, while their contribution to biodiversity conservation, women's empowerment, urban-rural linkages, food loss and waste management must be further studied, the discussions highlighted.
FAO can play a crucial role in this, stressed Semedo, for example by scaling-up lessons learned from the Globally Important Agricultural Heritage Sites (GIAHS), FAO's initiative recognising landscapes of outstanding beauty combining agricultural biodiversity, resilient ecosystems and a valuable cultural heritage.
By connecting with governments, farmers and consumers, FAO aims to raise awareness on the conservation and sustainable use of neglected and underutilised crops, while also supporting the integration of biodiversity across all economic and agricultural sectors.
Semedo invited partners to work closely together and to take advance of the various opportunities taking place in 2020, such as FAO's 75th anniversary, the UN Decade of Nutrition and the tenth anniversary of the declaration of the Mediterranean Diet as intangible cultural heritage of humanity by UNESCO.