New York fresh food vending machines to be inspected 'like restaurants'
After fears of food safety, the New York City Department of Health and Mental Hygiene (DOHMH) has ruled that vending machines that stock fresh foods, such as salads, must hold a permit and receive inspections and safety grades in the same way that food service establishments do.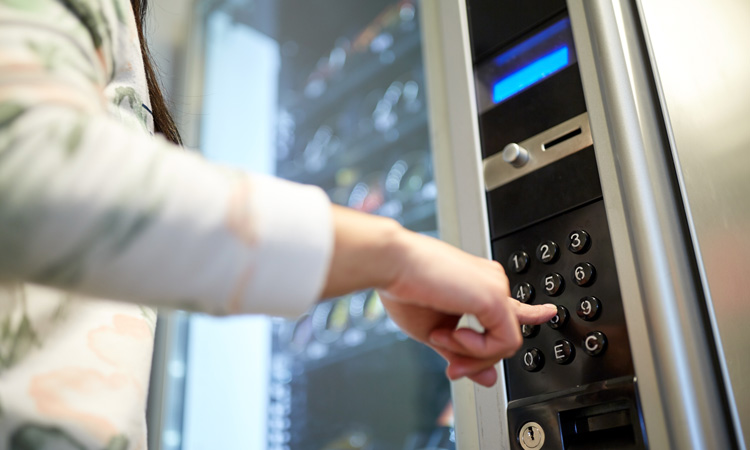 The New York City Department of Health and Mental Hygiene (DOHMH) has ruled that fresh food vending machines will need to be inspected and graded – in the same way that restaurants are – to ensure food safety, according to the New York Times.
The New York Times reported that, following an inspection of a Farmer's Fridge vending machine, which contained fresh food products such as salads, falafel and yoghurt, the health department stated that food safety of such machines should be treated in the same was a food service establishments. 
The safety inspector allegedly highlighted issues with the food safety of the vending machine products and alerted the DOHMHA. In response, Farmer's Fridge shut down all 55 of its vending machines in New York City, and the company was required to pay a fine of $280 for each machine.
Article 81 of New York's health code does not require vending machines to hold individual permits or inspections, but this is said to refer to long shelf-life products such as confectionery, and now each Farmer's Fridge machine, and those similar, will require a food service establishment permit.
"Selling certain prepared foods from a vending machine can create a risk of food-borne illness, and the New York City Health Code sets out food safety requirements for food vending machines," a DOHMH spokesperson told the New York Post.
"Companies like Farmer's Fridge signal new changes to the NYC food space and we are working to create the best enforcement structure to protect the health and safety of New Yorkers," they continued.
"The Health Department worked with Farmer's Fridge to be sure their equipment would hold food at safe temperatures, and that foods were properly labelled and from approved sources."
Farmer's Fridge will allegedly provide the department information about the nearest location of hand-washing facilities for its drivers who stock the machines. The company also plans to add thermometers to its machines so inspectors can read temperatures without the need to consult company records.
According to the New York Times, Farmer's Fridge Chief Executive, Luke Saunders, has estimated that the shutdown cost the company approximately $150,000 in lost sales and legal expenses.