Getting to the bottom of phthalates in US dairy
With health advocates urging industry to finish the phase-out of phthalates in plastic and rubber for the sake of consumers, Patrick MacRoy examines the implications of a study suggesting that some phthalates found in dairy products may have their source in dairy-farm equipment.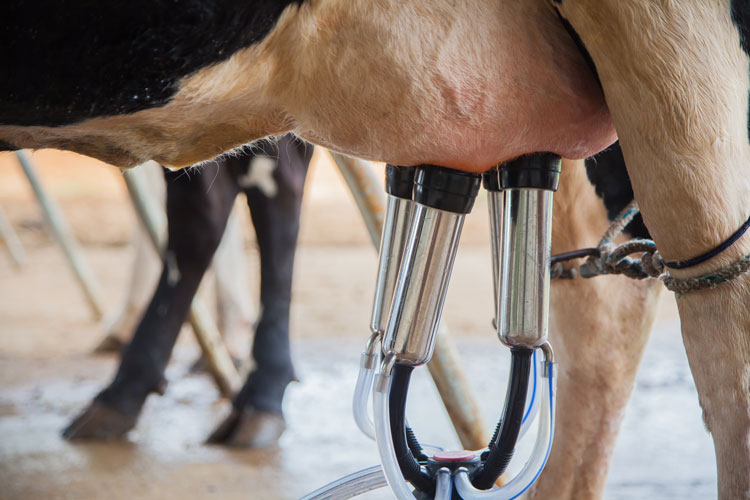 Illnesses and health problems linked to ortho-phthalates (THAL-ates) are on the rise in the United States (US). Prenatal exposure to phthalates – a widely used class of hormone-disrupting chemicals added to plastics, rubber, adhesives, printer inks, sealants, coatings and fragrance – has been linked to lower sperm quality and infertility, and to lower IQ and ADHD in children.
In the US, food is the number-one route of exposure to phthalates. As phthalates are lipophilic, they are most commonly found in fatty foods such as dairy.
Thus, for the sake of the health of families across the US, health advocates and investigators there have begun to answer a growing consumer concern: How are these industrial chemicals that can harm the healthy development of babies getting into milk, yoghurt, cheese, and other dairy products?
The crux of the phthalates problem
Now, a new report begins to provide an answer: some phthalates in dairy products may have their source in dairy farm equipment.
The Coalition for Safer Food Processing & Packaging, a coalition of health advocacy groups in the US and Canada, released a report last month that sought to identify sources of phthalates on the farm. Sources of Phthalates in Dairy Farm Equipment found that while many dairy farm equipment manufacturers are moving toward non-phthalate materials, others are lagging behind.1
Indeed, the report confirms that some plastic and rubber equipment used to milk cows in the U.S. still contains phthalates. Previous studies have shown that phthalates can escape into fatty foods such as dairy during processing, packaging, and preparation. The good news, investigators found, is that dairy equipment suppliers already offer many non-phthalate alternatives.
"Shockingly, this report found that the most toxic phthalate, DEHP, is still used in some food processing, even though it's banned in Europe and in children's toys in the US," concluded Mike Belliveau, executive director of the Environmental Health Strategy Center. "With the US Food & Drug Administration asleep at the switch, manufacturers must phase out all remaining uses of phthalates in order to protect both consumers and dairy farmers."
Investigators noted that other steps in the production of dairy products may be a source of phthalates in the final products – eg, phthalates from food contact materials in the packaging or processing of milk, cream or cheeses or other dairy products. In addition, since phthalates are lipophilic, concentrations of the phthalates increase in the fattier end products (eg, cheeses and cream).
But while later steps in production may add to the phthalate concentrations in the ultimate products, phthalates in raw milk from the dairy remain a source of the phthalates in the final dairy products.
The report was researched and written by Pure Strategies, a sustainability consulting firm, which reviewed industry documents and interviewed several experts. Pure Strategies researched and wrote the report under contract to the public health nonprofit, the Environmental Health Strategy Center. In addition, the Ecology Center, also a public health nonprofit, screened 20 samples of dairy farm equipment for phthalates. For the samples that screened positive for phthalates, the Ecology Center contracted with a laboratory to identify the specific phthalates.
To supplement the screening results, Pure Strategies gathered additional information from dairy-supply companies and views of dairy experts on the extent of continued use. The combined result of these efforts demonstrated that, while there is clearly movement among major suppliers (especially those with roots in the EU) to transition to phthalate-free equipment, there is significant continuing use. The extent of the transition is not clear; views of dairy experts ranged from seeing very little movement away from phthalates to feeling that there are some significant changes in the offerings of a significant number of suppliers.
Although further study is necessary to determine which specific types and brands of dairy farm equipment still contain phthalates or are non-phthalate, this investigation found:
In general, among the top five dairy equipment suppliers in the United States:
Two major dairy equipment suppliers are now reportedly 100 per cent non-phthalate: DeLaval based out of Sweden, and GEA from Germany.
Flexible tubing, used to transfer milk from dairy cows to holding tanks:
At least one manufacturer of flexible PVC tubing, Finger Lakes Extrusion Corporation based in New York, still uses phthalates. Finger Lakes distributes its products nationwide
The Finger Lakes dairy tubing (Glitex brand) contains DEHP, the most toxic phthalate still in widespread use, at a concentration of 30 to 40 per cent by weight
Finger Lakes informed Pure Strategies that a non-phthalate alternative is under development
In a subsequent conversation with the Environmental Health Strategy Center, the company would not commit to a release date for its non-phthalate alternative or to phasing out phthalates in all dairy tubing
None of the 10 samples of flexible dairy tubing from other manufacturers tested positive for phthalates, including those made of silicone, rubber, PVC plastic, or other plastic; and
All six samples of PVC tubing tested contained an alternative to phthalates, either DOTP or glycerin triacetate (triacetin).
Teat cup liners (also known as inflations), which attach to the cow's udder and draw the milk through a pumping action:
Of the two rubber inflations tested, only one, the NuPulse brand, contained phthalates. The tested NuPulse rubber inflation contained two phthalates, DIDP and DINP, at a concentration of more than 10 per cent
Silicone inflations appear to be an alternative free of both phthalates and chemicals called adipates, whose hazards are not yet well known. Silicone's reported durability may outweigh a somewhat upfront higher cost.
Gaskets and O-rings, used to seal joints in mechanical milking equipment:
There was no evidence of phthalates contained in the four samples tested
One gasket made of PVC contained DOTP, an alternative to phthalates.
Other dairy farm equipment tested for phthalates included:
Two plastic dip cup bottles, which did not test positive for phthalates
There was no evidence of phthalates in one plastic milk filter that was tested
One sample of silage wrap was also non-phthalate.
Other major findings of the report include:
The motivation for suppliers to develop replacements for phthalate-plasticised materials has not, up to this point, come from dairy farmers – who are concerned with equipment functionality and cost, and often not aware of the significance of phthalates
Increased equipment durability is a potential competitive advantage for suppliers and an incentive for change for the farmer. The fairly short lifecycle of traditional equipment provides an opportunity for relatively rapid change if the right business incentives are in place
Understanding of current equipment use and opportunities for accelerating change could be enhanced by a study focused on current offerings of phthalate and non-phthalate equipment by a significant segment of the larger suppliers. The study could also assess supplier plans for phasing out of any currently available phthalate-plasticised equipment. Supplier sensitivity on the issue appears substantial; both leaders and laggards could be recognised.
The report recommends additional investigation to determine which other suppliers of dairy farm equipment still use phthalates and which are now non-phthalate.
This research is sorely necessary. In 2017, federal scientists concluded that up to 725,000 American women of childbearing age are exposed daily to five phthalates at levels that may harm the health of a developing foetus.2 And other studies have continued to raise the alarm about the presence of phthalates in the U.S. food supply.
Most recently, a study by George Washington University researchers published in Environment International in March 20173 found that eating food prepared outside the home was associated with higher levels of phthalates exposure. This result was worrying, but unfortunately not surprising. Food prepared outside the home is at the end of a long supply chain where phthalates may be found at every point: in materials used on the farm, in processing, in packaging, and in food preparation.
Identifying sources of phthalates in food throughout the supply chain is key to eliminating these sources, in order to protect young children and families from the adverse health effects of these chemicals.
"Parents who buy dairy products and other food for their families want greater assurance of safety," said Tracy Gregoire, Healthy Children Project Coordinator at the Learning Disabilities Association of America. "Industrial chemicals that put children at risk for IQ deficits and learning and behaviour problems don't belong in our food supply."
Furthermore, research also shows that phthalates exposure from all sources disproportionately impacts already vulnerable communities, making this an issue of environmental justice. Studies show African-American women are cumulatively exposed to higher levels4 of these toxic chemicals than white women, and research has linked prenatal phthalates exposure to asthma among inner-city children,5 and daily exposure to obesity among African-American children.6
"Lower income consumers and families of colour shouldn't bear the brunt of phthalate exposure from processed foods like mac and cheese," said Adrienne Hollis, director of federal policy at WE ACT for Environmental Justice. "We must ensure food safety and justice for all."
Last year, these toxic chemicals were found in 29 of 30 cheese products tested at a qualified independent lab.7 The testing was also commissioned by the Coalition for Safer Food Processing & Packaging.
In 2011, European regulators banned most phthalates in food contact materials made of plastic or rubber for use with fatty foods (including dairy products) and infant foods. However, the US Food and Drug Administration (FDA) still allows the use of 28 phthalates in food-contact materials, based on science and regulatory decisions made 30 to 60 years ago.
The Coalition for Safer Food Processing & Packaging is urging leading food manufacturers, particularly dairy manufacturers, to take action to find and eliminate any and all sources of phthalates in their supply chain – to help protect children, families, and communities from the harmful health effects of these toxic chemicals.
About the author
Patrick MacRoy is the deputy director of the Environmental Health Strategy Center. Prior to joining the Strategy Center in 2016, Patrick held senior leadership roles in both government and nonprofit organisations. He has earned a Master's in environmental studies and a Bachelor's in public policy, both from Brown University. 
References