Q&A with 2 Sisters' Helen Sisson: "I'm continually learning"
Helen Sisson, Group Technical Director at Birmingham-based food manufacturer, 2 Sisters Food Group, tells New Food about her role within the company.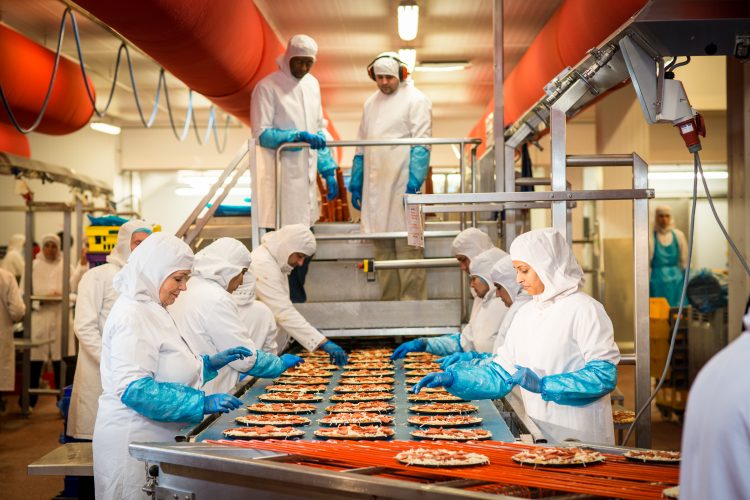 Tell us about your day-to-day role and responsibilities at 2 Sisters
My role at 2 Sisters is Group Technical Director, where I'm responsible for food safety, health and safety and sustainability – including all environmental aspects of the business. No two days are the same, there is a huge variety in my role; not just the breadth of the topics that it covers but also the different activities that I get involved in. One day you can be in your wellies, hairnet and white coat walking around the factory floor, another day you can be meeting with customers, or working with industry leaders discussing non-competitive industry challenges that we can tackle together.
I will spend time with the leadership team on business strategy but also with my functional teams, looking at functional strategy, priorities and improvement programmes – it's a very broad agenda. There are, of course, challenges, such as a food safety incident, where you revert to incident management and deal with whatever is thrown at you!
How have your roles to date prepared you for this latest role – what attracted you to it?
I've always worked in the food industry; my career began in the dairy industry and then I moved into cooked meats. My last role was working for a large manufacturer producing a range of product categories such as sandwiches, soups, ready meals, cakes and desserts. I've been lucky enough to get involved with a wide range of food with the same broad range of responsibilities.
I'm a techie by nature, but I have looked after health and safety and environment for many years now, plus I am also involved with sustainability issues, an area that is increasingly important to the sector.
At 2 Sisters I am learning about a new area of food production and a new vocabulary in working with poultry. It is fascinating to learn about the end-to-end supply chain, the agricultural side and some of the nuances such as campylobacter. It is both new and a challenge but it's also an opportunity, as I'm continually learning, which is great.
What are your plans for your new job, with relation to 'lean' sustainability, to implementing food safety and to enhancing the brand's reputation?
I've spent the first couple of months getting to know the business, visiting as many of the sites as
possible and meeting the teams. I've been seeking feedback from a wide variety of stakeholders, including the group's customers, to understand what we do well and what we can do differently.
We are designing our strategy for the Technical function (Technical, Health and Safety and Sustainability); what we will deliver and how we will deliver it, something that will support continuous improvement in our standards, performance and, ultimately, our reputation. We will build upon our capability to deliver our strategy, ensuring that we have good governance, with robust procedures and processes in place.
The role is attractive, as it offers the diversity that interests me in terms of the products and the breadth of role it covers. This is also a business going through transformational change, offering me is an exciting opportunity to play my part at both a business and a functional level.