Big Bear – heritage sweet-making specialist
The UK confectionery market is driven by passion, innovation and dynamism; attributes that have kept the interest of consumers for hundreds of years.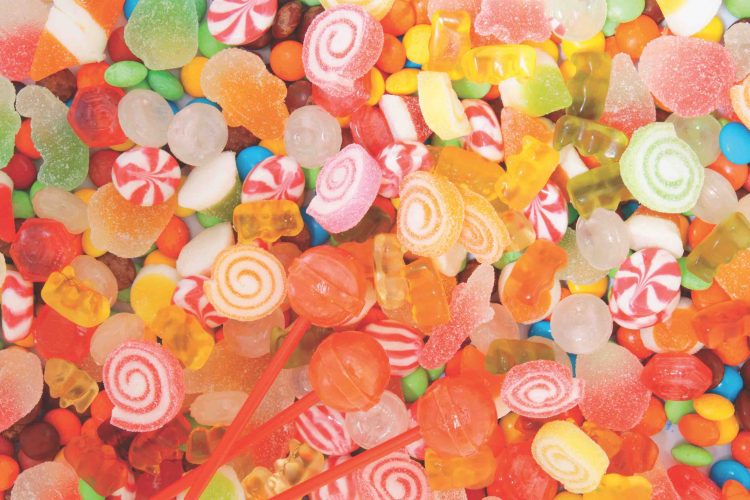 From preserved fruits and jellies in the Middle Ages and the first introduction of chocolate to the UK in the 17th century, to the celebrations for the end of rationing of sweets and chocolate in Britain in 1953, a sweet tooth has always been part of our national character.
For Big Bear, whose heritage as a sweet-making specialist dates back to the founding of Fox's Confectionery in Leicester in 1880, that means a wealth of heritage and fond memories, particularly for iconic brands such as Fox's Glacier Mints. Such fondness for nostalgia prompted us to re-launch the range with a fresh new look, highlighting our 97-year history as well as the product's quality, purity and natural ingredients.
With confectionery sales in the UK set to grow by 8.6 percent by 2019 to reach a market value of £6.64 billion, according to sector research specialists Key Note, our passion for sweets also creates a clear opportunity for future growth, provided manufacturers respond to new challenges and changing consumer demand.
The sugar debate will always be a consideration, but a growing focus is on specialist diets and avoiding unfamiliar ingredients and e-numbers. According to research from Mintel, the free-from sector in the UK has more than doubled over the past five years and is set to reach £673 million by 2020.
Free-from
Consumers are becoming increasingly wary of artificial ingredients and the free-from category is booming. We identified that there was very limited choice in confectionery for those following a gluten-free diet, so we worked with Coeliac UK – the national charity for people with coeliac disease – to gain their Crossed Grain symbol gluten-free certification.
Our recent launch of Fox's Candy Bear was very well received; a product appealing to health-conscious
shoppers and those following a special diet. The sweets are made with real fruit juice; no artificial colours or flavours; and are also gluten-free and nut-free – claims which we believe are a first for a children's gummy sweets range.
Candy Bear fills a niche, offering parents an option in the confectionery aisle that they can be confident about giving to children with nut or gluten allergies, as the products are made in a factory that handles no nuts and are all made without anything artificial. 
For many shoppers, gluten-free food is synonymous with high prices, which is why we decided to offer fantastic value for money on the Candy Bear range. The response has been great; demonstrating that gluten-free confectionery doesn't require a high price tag.
In terms of shelf space, retailers are increasingly recognising that the free-from category is no longer specialist or niche. It has become a lifestyle choice for many and increasing numbers of consumers are buying free-from products despite not following a strict free-from diet.
The power of retro
Another clear trend in the UK, as well as other consumer markets, is the power of retro. Last year Big Bear went back to the '70s, launching Limited Edition Fox's Pop Bottle Favourites, including Dandelion & Burdock, Cream Soda, Cloudy Lemonade, Ginger Beer and Limeade flavours. We received tremendous feedback from retailers and consumers, many of whom had fond memories of the 'Pop Man' delivering bottles of their favourite fizzy drinks to their doorstep.
Chocolate confectionery constitutes 75 percent of the total category and as a food group it is chocolate that
stimulates the biggest emotional response in consumers. Dating back to 1900 BC, cacao seeds were considered valuable enough to trade as currency. Our own brand, Paynes, joined the chocolate story when George Payne, a tea and coffee importer, began to work with cacao beans. He was the first person to coat exotic ingredients such as Brazil Nuts in chocolate.
One of our classic brands, Paynes Poppets, started life in cinema usherette trays in the 1920s.
The new 2017 range has a variety of flavours, which have already helped drive the Poppets brand into growth of 22 percent year on year and contributed to the chocolate category growth in key sectors of the market. The brand is all about families, fun, entertainment and sharing, so the small gift and mini self-indulgence market is a perfect place for us. 
Limited edition and innovation
We're all about celebration, so national events and special occasions are huge opportunities for an innovative confectionery manufacturer. Our limited edition Union Jack variety for Glacier Fruits boiled sweets is a great example.
We launched the special edition pack to mark a summer of sport and celebration, from Rio 2016 to the Queen's 90th birthday and Euro 2016. The red, white and blue flavours – raspberry, cloudy lemonade and blueberry – offered a real fun factor and celebrated all things British.
Innovation in the confectionery sector is crucial in a highly competitive market, particularly in the key growth areas which are treats-for-yourself and buying a gift. The majority of people are happy to include small amounts of chocolate every day as part of a balanced diet and there is an increasing trend toward eating smaller amounts of more premium products as a daily and permissible treat.
In the future consumers can expect to see more free-from choices across the sweets category; as well as an increased focus on the gift and selfie-treats market; and a continuation of the love affair with retro.
About the author
Ross Stanley has been head of trade marketing at Big Bear Confectionery for more than five years. This follows an extensive 35-year career in the industry, working in both sales and marketing roles for Storck UK and Palmer & Harvey.
About Big Bear
Big Bear can trace its roots back to the founding of Fox's Confectionery in Leicester in 1880, with the first Fox's Glacier Mint being produced in 1922. Following a series of acquisitions by Rowntree Mackintosh, Nestlé and Northern Foods, Fox's was bought by Big Bear Limited in 2003, to add to its Glisten Confectionery business. Global food specialists The Raisio Group acquired Big Bear in 2011. Big Bear brands are widely stocked across supermarkets, discounters and independent retailers. In addition to Fox's Glacier, Paynes Poppets, XXX Mints and Just Brazils, the confectionery manufacturer is also an award winning leading supplier of own-label sweets across products such as boils, gums and jellies, toffees and fudge.
Reference
Kantar WPO 52 w/e 31st Jan 2016