Application Notes 2018
This issue includes notes on everything from moisture in bakery to audit compliance through good cleaning-tool selection, pesticide residue on cannabis and spinach and heavy metal contamination in hot sauce and chilli powder.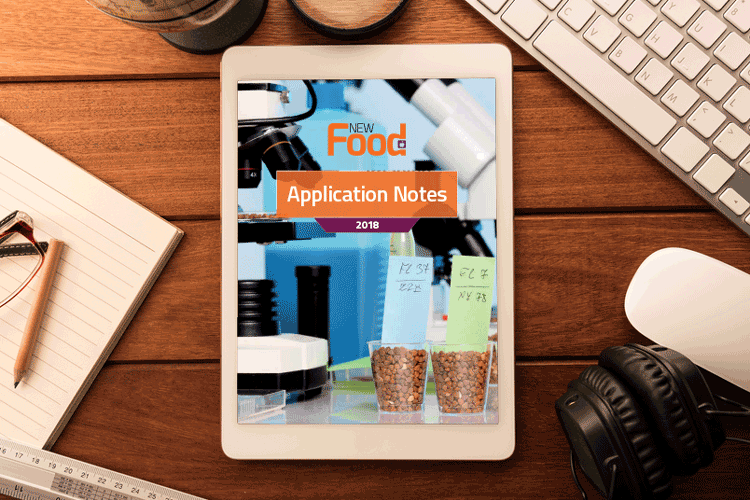 WELCOME to the Application Notes Supplement of New Food, June 2018. With food safety at the very core of every aspect of the supply chain, it's no wonder we've had to create a whole separate magazine to cover content, such is the breadth of Applications we've received from our contributing companies: PerkinElmer, Waters, Shimadzu, Novasina, SPEX CertiPrep, Agilent Technologies, Vikan and TraQtion.
In this edition:
Water Activity in Bakery Products: definitely a 'Must'
Heavy Metal Contamination of Hot Sauce and Chilli Powder
Optimising audit compliance through good cleaning-tool selection, use and maintenance
Determination of Anionic Polar Pesticides in Spinach without Derivatisation by UPLC-MS/MS
Mineral oil residues in Food Part 1- dry food (flour, noodles and rice)
Analysis of mycotoxins in food matrices using the Agilent Ultivo Triple Quadrupole LC/MS
Analysis of Pesticide Residues in Cannabis Regulated by Oregon State Using LC/MS/MS
Increasing Emphasis on Sustainable Supply Chains: Implications for Retailers and Manufacturers