How Food Standards Scotland is helping tackle the nation's sugar habit
Two weeks on from its first ever conference, Heather Kelman of Food Standards Scotland (FSS) writes about the state of sugar consumption in the country, what has been done to tackle it and what role the FSS will play.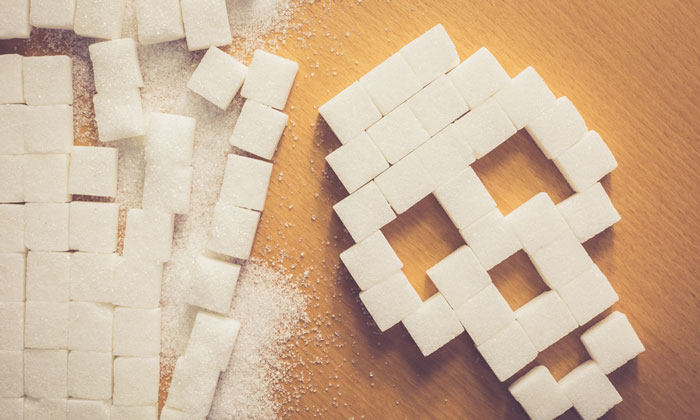 SUGAR: Last week, a levy was introduced on soft drinks in the UK
As a Board Member with 34 years' experience within the NHS and 10 of those as a dietician helping to improve people's health the sugar levy is of particular interest to me. Last Friday represented a significant milestone in attempts to reduce the sugar we consume in the UK as the soft drinks industry levy came into effect. We welcome this measure and have already seen positive effects with some producers reformulating soft drinks to contain less sugar. But does it go far enough?
Food Standards Scotland is leading the way with a tough but proportionate approach to diet and obesity in Scotland that includes reducing the amount of calories we buy and consume from foods we simply do not need. At present half the sugar we eat in Scotland comes from foods such as confectionery, cakes, soft drinks and biscuits. Our recently updated report: The Scottish Diet: It needs to change 2018 has shown that while the amount of sugar we buy in soft drinks has gone down, other products which are high in sugar have been bought instead.
This has meant that, on average, there is no difference in the amount of sugar bought in Scotland between 2010 and 2016.
The soft drinks industry levy will go some way to improving the situation, but there is no 'silver bullet' solution. Government, industry and individuals must work together if we are to see any shift in Scotland's long-standing problems with diet and obesity.
Many barriers prevent a reduction in the sugar we buy and eat. Nearly three-quarters of the less healthy foods we purchase are bought on price promotions, which are skewed towards these products. Further reformulation across more products and restrictions on price promotions for unhealthy foods would have more of an impact on the amount of sugar we consume. As people in Scotland have moved away from sugary soft drinks and onto other equally sugary products, then clearly more needs to be done.
One of the signs of a strong and sustainable economy is a healthy nation, and some estimates have put the cost of obesity as high as £4.6bn – this cannot continue. Scotland must take a bold and ambitious approach, and the Scottish Government's diet and obesity strategy will help to set the direction.
Food Standards Scotland held its firs- ever conference on March 28 in Edinburgh. Food industry, retail, health and science experts and representatives gathered from around the globe with one of the key focuses being on diet and obesity and sugar reduction. It's clear that there are common problems and obesity is a truly global challenge and experts working together and learning from each other to rise to that challenge is a positive step. Some within the food industry are already taking action to help people in Scotland make healthier choices and to have access to affordable healthy food. We must build on this and take widespread positive action to protect the future of our nation and ensure the obesity epidemic stops now.
Author biography

Heather has a long-standing interest in food and the role it plays in health and wellbeing, and comes to FSS following a 34-year career in the NHS, where she worked initially as a dietician before moving into strategic planning and general management. Her formal qualifications include a BSc in Nutrition and Dietetics and an MBA, both of which will benefit her current role.
Heather has previously served as a Director on the Board of Trustees of Voluntary Service Aberdeen (now VSA) and was an inaugural Director of Transition Extreme, where she gained experience in the development of a new organisation. She has also been a member of national task forces and working groups, most recently as co-Chair of the National Health and Wellbeing Outcomes Group.
Heather is also employed by Buchan & Associates a specialist healthcare consultancy as a strategic healthcare planner and organisational change consultation.
Related topics
Related organisations
Related regions