Country Profile: United Kingdom
This Country Profile explores the threats posed to UK food safety in the wake of Brexit, the rising instances of food fraud and the benefits of Industry 4.0 on the food and beverage sector.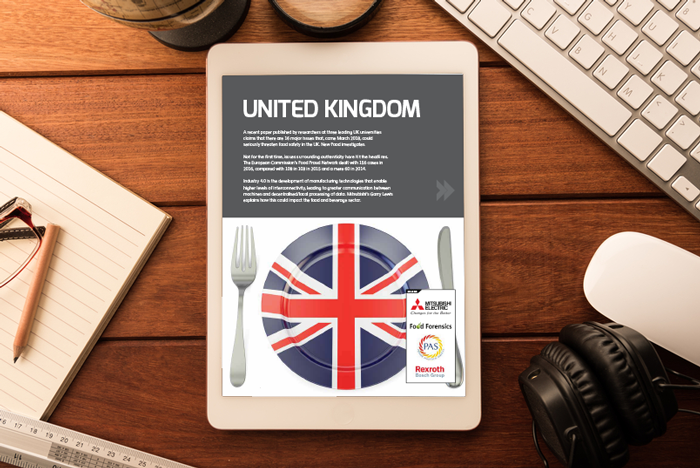 A recent paper published by researchers at three leading UK universities claims that there are 16 major issues that, come March 2018, could seriously threaten food safety in the UK. New Food investigates.
Not for the first time, issues surrounding authenticity have hit the headlines. The European Commission's Food Fraud Network dealt with 156 cases in 2016, compared with 108 in 2015 and a mere 60 in 2014.
Industry 4.0 is the development of manufacturing technologies that enable higher levels of interconnectivity, leading to greater communication between machines and decentralised/local processing of data. Mitsubishi's Garry Lewis explains how this could impact the food and beverage sector.