The fundamental importance of chemical food safety testing
Lukas Vaclavik, Staff Scientist at Covance Food Solutions, discusses exclusively with New Food the importance of a thorough chemical food testing process.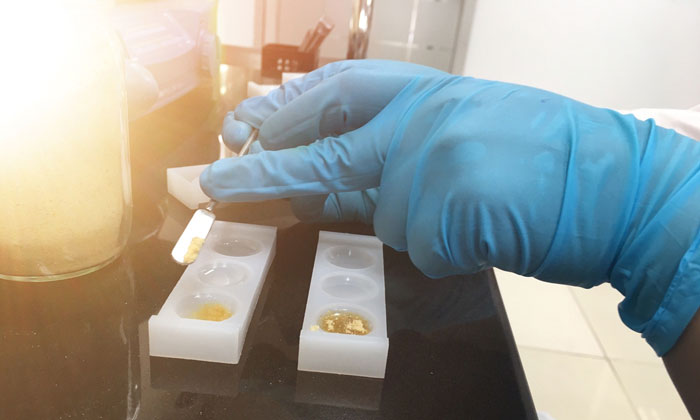 What is the range of testing Covance normally conducts? (Is it just food safety or are you also involved in R&D as well as nutritional content etc.?)
We support our clients globally with a wide range of tests that ensure integrity of client product. This includes nutritional chemistry assays, microbiological and chemical safety testing. Covance Food Solutions also provide tailored product design services. Our chemical food safety testing solutions allow determination of both residues, which are intentionally used to protect plants and animals from pests and diseases (pesticides and veterinary drugs), and contaminants entering the food supply chain unintentionally (e.g. mycotoxins, heavy metals or persistent organic pollutants). We also offer tests that can reveal presence of adulterants. Hazardous chemicals or pathogens have detrimental impact on consumer health and regulatory compliance of the product. Economic aspects are also important. Contaminated raw materials cannot be used in food production and tainted products cannot be marketed and in most cases have to be disposed of. Last but not least, food safety or adulteration scandal may have catastrophic impact on client's brand and business.
What are the most common techniques used in chemical food safety testing?
A number of different analytical techniques are used in chemical food safety testing. These range from bioassays, such as enzyme-linked immunosorbent assay (ELISA), to advanced state-of-the-art instrumental techniques including infrared (IR) spectroscopy, nuclear magnetic resonance (NMR) or mass spectrometry (Mass Spec).  Mass Spec, especially in hyphenation with liquid or gas chromatography, is the most frequently employed tool in this endeavour, as it allows detecting low concentrations of analytes in complex matrices.
What are the main challenges you encounter when testing?
The challenges we face are inherent to our business. To help our clients ensure the safety and regulatory compliance of their products, we test a variety of samples that largely differ in complexity and range from fresh produce to concentrated botanical extracts. As a trusted third-party laboratory, we want and need to provide accurate results that are delivered and meet the time expectations of our clients.
The above translates to a need for rapid, selective and cost effective analytical methods that utilise streamlined workflows as well as providing high-confidence quantification and identification of analytes. To match these requirements in the food contaminant and residue testing industry, advanced instrumentation, such as mass spectrometry and hyphenated techniques, need to be used. In recent years there has been increased interest among our clients in harmonisation of methods and quality systems across our laboratories. Such harmonisation ensures clients obtain comparable results at all Covance Food Solutions laboratories, which is important to our clients who are competing in an increasingly globalised market.
What are the latest technological developments that are used in chemical food safety testing?
There is a clear trend towards finding new ways to analyse as many analytes in a single run as possible. Modern workflows, based on LC/MS and GC/MS, can quantify hundreds (triple quadruple and ion trap instruments) or even over a thousand analytes (time-of-flight or orbitrap instruments) in a single run. The separation techniques coupled with high resolution mass spectrometry are increasingly employed in methods that allow simultaneous analysis of numerous multi-class residues and contaminants, such as pesticides, mycotoxins, plant toxins or adulterants. Another rapidly developing area is automation of sample preparation and other strategies that enable increased analysis throughput and reduced time between sample receipt and reporting of the results.
It was great to hear from Lukas and as ever feel free to post any comments below.