Women's health: Beyond the basics with Kerry
Monica Olivares puts a spotlight on the work Kerry is doing in the women's health space and discusses what the industry still needs to do to support nutritional needs.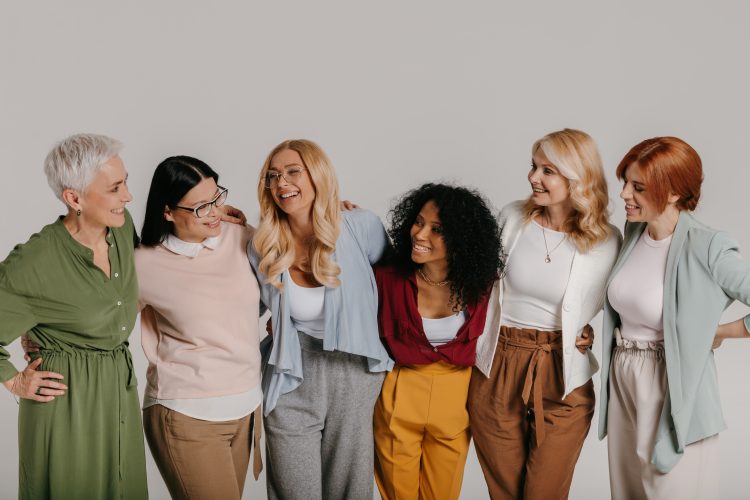 After speaking at Food Ingredients Asia, Monica Olivares, RDA Director for Women and Infant Health at Kerry, discussed with New Food how Kerry is taking women's health seriously when it comes to innovation and guidance. 
According to FMCG Gurus, there are "many stigmas and taboos" surrounding women's health, suggesting it is important that food and beverage brands spend time innovating and promoting the work they are carrying out on products for that are women-focussed.
But how exactly is the food and beverage industry committing to supporting 49.6 percent of the population? Here, Olivares shares Kerry's women-focused initiatives and why she believes efforts to improve women's health must be "multidimensional" going forward.
How does Kerry support women's health?
Monica Olivares (MO): When we talk about women's health we are not just talking about a woman's physical condition but her overall wellbeing. For example, while a woman experiencing menopause may be generally healthy, she is experiencing symptoms related to menopause that do impact her quality of life. The concept of health, and women´s health in particular, is very broad and nuanced.
According to the World Health Organization (WHO), women's health needs range from female-specific issues such a breast and cervical cancers as well as concerns relating to fertility, pregnancy and menopause, to more universal problems, such as stress management, cancer prevention and heart health.
Thankfully, today, more women are increasingly aware and mindful of taking better care of their health. FMCG Gurus reports that 73 percent of women they surveyed say they are adopting a long-term approach to health maintenance, including preventive care.
At Kerry, we have identified the most important health needs of women and developed a specific portfolio with 10 different ingredients to address what women need along the different life stages.
Health is front and center for all consumers, who are increasingly looking for products made with trusted, science-backed ingredients that meet their wellness needs. Kerry's clinically-backed ProActive Health portfolio of brands supports healthier foods, beverages, and supplements that address some of the most common consumer needs.
Do you think the food and beverage industry is failing women's health?
MO: Women make up approximately half of the global population, yet a recent survey by Hologic and Gallup found a large percentage believe their health needs aren't being met. A lack of emphasis on women's health isn't just a problem for women, it's a societal issue. One recent study review in the journal PLoS found "societies that prioritise women's health will likely have better population health overall and will remain more productive for generations to come". 
Efforts to improve women's health must be multidimensional, including more women-centric medical research, improved access to various types of care, increased education amongst the public and new, targeted technologies, treatments and support.
The food, beverage and supplement industry can further support women in managing their health. In addition to reformulating products to have less sugar, salt and fat, creating products with carefully selected ingredients can help women better address some of their specific concerns as they get older. As a taste and nutrition solutions company, we can provide the industry with the solutions to reach this objective.
With some women saying brands were not doing enough for those experiencing menopause, how can we change this?
MO: First, I would say education and awareness about the implications of menopause is key. Increasingly, more women are sharing their experiences and the larger community has to know about what menopause means for a woman.
I also believe that investment in R&D to develop efficient ingredients that support women in this phase of their life is absolutely essential, and there's room for brands and manufacturers to be more innovative in what they can offer.
What are your 2024 women's health trend predictions?
MO: In 2024, we will definitely continue seeing a growth in the number of new product launches for women´s health, and in the number of companies investing in this area. I look forward to seeing what interesting offerings will emerge in the the market to cover women's diverse health needs.
About the author
Monica leads Kerry's R&D for women and infant health. Monica has more than 20 years of experience in R&D in functional ingredients such as probiotic strains isolated from human milk, botanicals and omega-3. Author of 80 scientific publications and 8 patents, she highlights studies related to the application of probiotic strains in the treatment and prevention of lactational mastitis, as well as studies on the benefits of inositols on fertility. Monica graduated with a degree in pharmacy from the University of Granada and holds a PhD in molecular biology from the Spanish National Research Council (CSIC).
Related organisations
Related regions