How to reduce the damage from recalls
No food company wants to be involved in a recall. They can be expensive and damage the trust of both buyers and consumers. While avoiding a recall is not the primary driver to producing safe food – this should be a foundational principle of anyone in the food industry – better understanding of the reactive cost of a recall can help put the proactive cost of prevention into perspective. "Spend $X on prevention to avoid a bigger $Y if there is a recall" can aid upper management in making decisions based on business risk.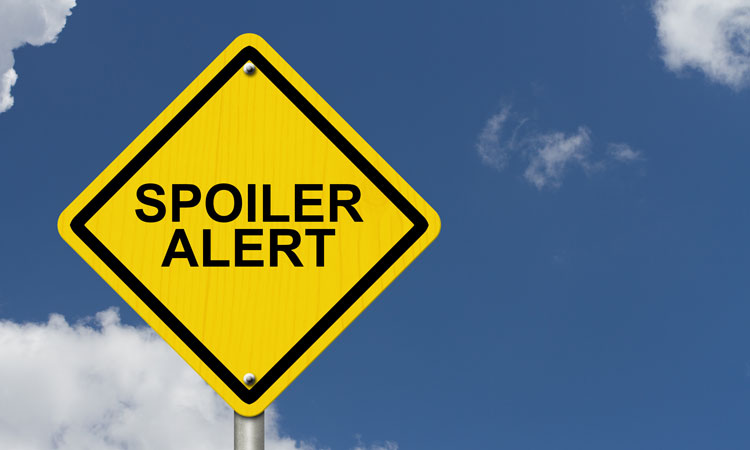 Over a decade ago, the Grocery Manufacturers Association published an oft-cited study on the cost of recalls.1 The quoted number is $10m, although a deeper dive into the report reveals that more context is needed: the number is based on the responses of very few, very large CPG companies, none of which were in the fresh produce industry. Therefore, the International Fresh Produce Association (IFPA) sought the help of iDecision Sciences, LLC to capture similar information relevant to the produce industry and published a synopsis of the recall survey earlier this year.2
I spoke to Dr Jennifer McEntire of Food Safety Strategy, LLC, who was involved in the survey, to put the IFPA results in perspective.
Q: First let's talk about terminology. What is the difference between a food recall and a foodborne outbreak?
Jennifer McEntire (JM): While the two terms are often related, recalls and outbreaks are different things. At a very high level, foodborne illness outbreaks mean that people got sick by consuming a common food. Sometimes the food vehicle is discovered as part of the outbreak investigation process, and other times an outbreak may go unsolved. Obviously, if we don't know what the food is, there can be no recall. But when a traceback is able to determine the common food down to the supplier, brand, and ideally lot number, any remaining product can be recalled. The exception is when the investigation takes so long, the food is no longer in the supply chain, such as the case with short-shelf-life products.
In the US, recalls occur when the food violates a regulation.
At a very high level, foodborne illness outbreaks mean that people got sick by consuming a common food
But not all recalls are the same, and not all recalls are the result of an outbreak – recalls are classified by the US Food and Drug Administration (FDA) as Class I, Class II, or Class III. As a rule of thumb, a Class I recall is the one you're most likely to hear about because there is a reasonable probability that consuming the food could cause "serious adverse health consequences or death". In other words, issues such as pathogens and undeclared allergens. Class II and Class III recalls occur when there is a low likelihood of illness or injury, or the illness or injury is not severe, with Class III also including technical violations without a food safety impact (eg, mislabelling).
Q: How does the reason for the recall impact the cost of a recall?
JM: Obviously if there are illnesses involved, costs will be dramatically higher. Other factors include the scope: by mass or volume. Was there a lot of product or only a little? Were many product SKUs involved or just one? Did you need to pay to remove product from distribution channels, was a lot of inventory destroyed, or did the recall occur later after most food had been purchased or consumed? Did you have to issue a press release or was there other increased publicity around the recall? No two recalls are alike.
Q: At first glance it seems that the IFPA report suggests that the cost of recalls has decreased over the past 12 years. Is that accurate?
JM: No, at least I don't think so. Although there are similarities in the types of questions and overall approach between the GMA and IFPA surveys, there are substantial differences, namely in terms of company size and scale.
In the US, recalls occur when the food violates a regulation
Most of the companies in the GMA survey have sales over $1 billion (and that was 12 years ago), with almost 80 percent of respondents above $500M. In contrast, most companies in the IFPA survey were less than $500M in annual sales (in today's dollars). Most fresh produce operations, who were the focus on the IFPA survey, are not at the scale of a CPG company. Based on the survey limitations, we can't claim a correlation between business size and size of a recall, but these two surveys covered very different demographics.
Q: So the million dollar question, what was the average cost of a recall reported in the IFPA study?
JM:  Less than a million dollars! Actually, in the GMA survey, about half of the respondents reported recall costs less than $9M, which was the lowest amount noted. So maybe the two surveys aren't that different after all. Without more granularity we can't really say.
Q: Then what's driving the cost of recalls?
JM: Bear in mind that the survey didn't distinguish recalls related to illness from those that are preventative and proactive. It appears that the recall data provided by participating companies considers recalls for which there is no associated illness. Companies were asked to rate which factors influence the cost of recalls. The top expenses related to the internal time to manage a recall, as well as costs associated with customer reimbursements.
Q: What did these companies do to help control or manage the cost of a recall?
JM: Obviously, investing in preventative systems to avoid a recall is ideal. But things happen, and with the complexity of today's supply chain, a company may "inherit" a recall from an upstream supplier, even if the contamination or issue did not originate with them. The bottom line is that if you are in the food industry, especially in fresh produce, a recall is a very real possibility.
The main way companies limited the financial risk of a recall was through recall insurance and indemnification contracts. Recall insurance policies used to be expensive and limited, and it was difficult to collect on a claim even if you had a policy. The offerings have come a long way, although many companies find their general insurance policies to be adequate. Equal with those mechanisms is training workers so that less time is spent managing recalls. I was pleasantly surprised by this survey result. It means upper management realise the opportunity to invest in their staff. IFPA offers both public and customised recall training, where participants work in teams through a simulated situation. Spoiler alert – a real recall encompasses way more than a traceback exercise, and so should your mock recalls!
Q: Any final thoughts on what companies can do to get through a recall more quickly, and hopefully with limited financial damage?
JM: Ask for help. You're not alone. When you look at the frequency of recalls, it's clear that you probably know someone who has been through one. Don't be afraid to call others: whether peers, your attorneys, people you've met at conferences, or of course your favourite food safety consultants and trade association representatives. Tap into that network. I'm continuously amazed at the sense of camaraderie and collaboration in the produce industry – truly a group of people passionate about ensuring all consumers have access to nutritious, safe fresh fruits and vegetables. 
References
[Internet]. [cited 2023 Aug 14]. Available from: https://globalfoodsafetyresource.com/wp-content/uploads/2014/08/www.gmaonline.org_file-manager_images_gmapublications_Capturing_Recall_Costs_GMA_Whitepaper_FINAL.pdf
Recall Survey, Survey Synopsis, [Internet]. International Fresh Produce Association; 2021 [cited 2023 Aug 14]. Available from: https://www.freshproduce.com/
About the authors

Jennifer McEntire
Dr McEntire left the role of Chief Food Safety and Regulatory Officer for the International Fresh Produce Association (successor to the United Fresh Produce Association) in 2023 to use her extensive food safety experience to support the industry as the Founder of Food Safety Strategy, LLC. A food microbiologist by background, she has worked in the Washington, DC area for over 20 years, bringing the scientific perspective to food safety regulatory issues. She held previous food safety leadership positions with the Grocery Manufacturers Association, The Acheson Group and the Institute of Food Technologists, where she led the FDA FSMA traceability pilots.
Emily Moyer
Emily is the VP of Regulatory Compliance and Global Food Safety Standards at the International Fresh Produce Association. In this role, she leads various initiatives to support the association's scientific and policy objectives at a global scale. She also helps develop technical resources and provides member support on a variety of topics including Listeria and environmental monitoring, FSMA implementation, import regulations, organic policy, and chemical food safety hazards such as heavy metals.