The macadamia nut: an underrated plant-based option?
Claudia Lordao, Group Marketing Manager for Marquis Macadamias discusses emerging trends in the macadamia industry and why global demand for macadamia products is growing.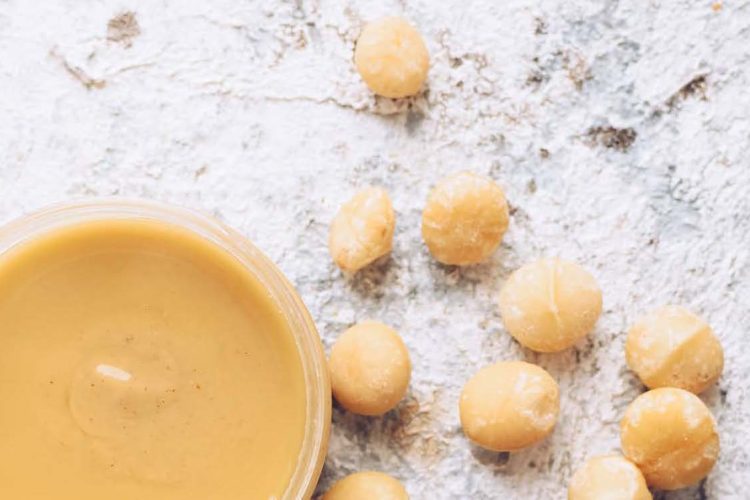 Macadamia nuts
Not many people know that the macadamia nut is the only Australian native food crop that has ever been developed and traded internationally as a commercial food product. In fact, it is now Australia's fourth largest horticultural export. Today, the world's largest producers of macadamia nuts are Australia and South Africa, together they account for about 50 percent of total production.  
At Marquis Macadamias, we have seen a growing demand for macadamias in the European market. Europe accounts for around 30 percent of total global macadamia imports. Over the next five years, the expected market growth rate for macadamia nuts in Europe is higher than for most other nuts. This is driven by the changes in consumption patterns of European consumers who increasingly look for unique tastes, healthier snack options and plant-based sources of protein.
Macadamia nuts are also used more and more by the food processing industry; cereal and protein bars, fruit and nut bars and ice cream toppings are the fastest-growing categories using macadamia nuts as an ingredient in Europe.
A unique snack that packs a health-punch
Macadamia nuts have a distinctive creamy, buttery, smooth texture, and delicious taste. They are a superfood with impressive health benefits. Every handful of macadamias provides consumers with a wide range of vitamins and minerals; manganese is important for antioxidant defences; the macadamia is also a great source of fibre, plant iron and plant omega-3 fats that are beneficial for heart health.
Cracking open the food safety debate with tech first
Our A$9 million investment in food safety technology has seen Marquis become the first macadamia processor globally to successfully implement 5 log pasteurisation capability in its facilities through the installation of Napasol pasteurisation systems. The process delivers an effective kill step for Salmonella and other microorganisms. It uses only heat and steam to treat the kernel under precise pressure conditions. As a nonchemical treatment, it doesn't impact on the taste, appearance, texture, and shelf life of our product.
In addition to Napasol pasteurisation technology, we have continued to invest heavily in other processes, recently spending an additional A$1 million on colour sorters across our facilities to improve processing efficiency and capacity and to reduce waste, kernel damage and reliance on labour.
Marquis Group is vertically integrated from grower to customer. This means that we can offer farm-to-plate traceability as a further commitment to providing high-quality products to consumers. Controlling the process from the grower all the way to the customer is crucial to the macadamia's clean, green, and premium status.
A sustainable nut
Consumers increasingly consider the environmental impact when they make food choices. Growers across the global macadamia industry are taking advantage of the macadamia trees' natural resilience to improve sustainable growing practices and productivity.
The unique physiology of the macadamia tree means that each tree can hold considerably more carbon than many other crops. The trees in the average Australian macadamia orchard remove more than 14.5 tonnes of carbon per hectare per year from the atmosphere. They are also an extremely water efficient crop.
Earlier this year, Hinkler Park Plantations, a 3,000-hectare macadamia farm and supplier of the Marquis group based in Bundaberg, Queensland, went carbon positive in a global industry-first. Through carbon sequestration and cutting energy and fertiliser use, they offset emissions equivalent to 4,236 passenger vehicles for an entire year!
We also ensure that the whole nut is used in production. On farm, growers add the macadamia husk under trees to improve soil health and to compost mixes. When pruning, growers chip branches to use as mulch. All macadamia shell from the factories is used either as renewable fuel to provide energy to dry nut-in-shell or is milled into stockfeed.
Macadamia oil: from a processing by-product to valuable commodity 
Once considered a by-product of macadamia processing, macadamia oil is now a sought-after specialist niche product in food service, manufacturing and grocery industries, and the cosmetics and personal care world.
Macadamia oil is considered a sustainable substitute for oils such as coconut and palm oil, with more manufacturers looking to include macadamia oil as part of their eco-friendly credentials. Globally there is a growing appreciation of macadamia oil's versatility and health and beauty benefits.
We are now seeing encouraging demand growth in most geographies and industry sectors, from the US and EU through to Asian markets. Macadamia oil is a small but growing product range for the Marquis Group with year-on-year sales volume growing 109 percent from 2020 to 2021, and with an average annual growth of 60 percent between 2018 and 2021.
New ways to enjoy macadamias
The shift in consumer demand for more plant-based products, particularly in the dairy alternatives segment, provides us with an opportunity to create new, bespoke products. At Marquis, our food scientists, production specialists and quality assurance experts work with food manufacturers, retail buyers and wholesalers around the world to develop unique macadamia products. We see significant interest in macadamia paste varieties for example. Specifically non-dairy macadamia milk, pure and blended nut butters and pure paste ingredients for ice creams and cookies are popular.
About the author
Claudia has over 20 years of experience in Sales & Marketing, having worked for multinational companies in Australia and overseas. With a passion for growing brands through sound and creative strategies, she has consistently built high performance teams and delivered sales growth. With strong knowledge of the FMCG industry, Claudia loves a challenge and has a degree in Advertising and an MBA specialised in Marketing.
Related organisations
Related regions