Certified Louisiana: Backing your own
New Food hears from Certified Louisiana Director Deana Erdey to find out how the scheme supports local food and beverage businesses.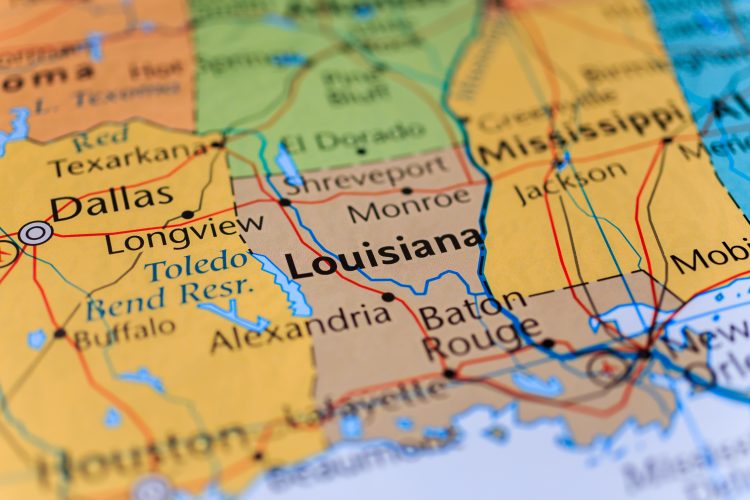 It's probably fair to say that all 50 states that make up the US are proud of their food. The diversity the US boasts in its cuisine is not matched by many other countries on earth – from the lobster rolls of New England to the iconic deep dish pizza of Chicago, each state does things differently.
Down in the steamy Bayous of Louisiana the same is true. Uniqueness and difference are a point of pride for the Pelican State, so much so that the state's Department of Agriculture and Forestry has developed a scheme that encourages and rewards food and beverage manufacture in the state: Certified Louisiana. The scheme also encompasses Certified Cajun, Certified Creole, and Certified Louisiana Craft Beverage, which reflect the state's cultural diversity.
To find out more about the scheme and its success, New Food spoke to Deana Erdey, Certified Louisiana Director at the Louisiana Department of Agriculture and Forestry.
What is Certified Louisiana and how did the scheme start?
DE: Certified Louisiana is the State's Agricultural Branding programme, the purpose of which is to put Louisiana's food companies at an advantage. When consumers see the products on the shelf, it brings a sense of awareness to buyers that their food has not travelled thousands of miles – it comes from local people.
The programme started in the 1990s, when the Louisiana legislature gave the Department of Agriculture the authority to create a state branding program for agricultural products.
The state wanted to start supporting our farmers more, and so we created a round logo to place on qualifying products. I don't know why, but the scheme just lost its momentum.
So in 2017, the department tasked me with revamping the programme completely. I changed the rules and regs a little bit, and I started charging a fee so that we would have a little skin in the game, so the certification means something. We changed the logo so we could get a fresh new start and just went from there!
How proud is Louisiana of its diversity and uniqueness?
DE: Very, very proud. Cajun, for example, comes from Acadian descent and is a robust rustic food found along the Bayous of Louisiana. It's a combination of French and southern cuisine – think of meals with smoked meats, um, as well as heavy one pot dishes like jambalaya.
Creole is anything from a ethnic group consisting of individuals with Europe and European and African, Caribbean or Hispanic descent to individuals born in New Orleans with a French or Spanish ancestry. Creole food is more of a cosmopolitan food. It's created in New Orleans with European, African and Native American roots. The essence of Creole food is in rich sauces, local herbs, red ripe tomatoes and a prominent use of seafood caught in local waters. It's associated with the oldline kitchens of New Orleans where generations of traditions are still carried out today.
Have you seen a trend towards consumers buying local produce?
DE: Absolutely! I see that trend reflected in the success of our business. Consumers recognise the dedication of our members and engage in our Louisiana communities that serve their homegrown foods. When buying Certified Louisiana products, everyone down the supply chain is supported.
These logos give our businesses and consumers who support them a strong sense of uniqueness and authentic to Louisiana culture and cuisine, especially with our Certified Cajun and Creole logos, which recognise those specific products and their culture.
Louisiana is very proud of its food and where it comes from. We always say everywhere we go that we have the best food: the best seasoning, crawfish, you name it, we have the best! So yes, we are very proud and in our state we support local people.
What stipulations are there for those applying for Certified Louisiana status?
DE: To start with, more than 50 percent of the product has to be processed, manufactured and transformed in the state of Louisiana. We understand that sometimes it's impossible to source all ingredients from within the state. For example, if someone's making a hot sauce or seasoning, we know that you can't get everything here, but a majority of it has to come from here and has to be bottled or manufactured in Louisiana.
How do you assist Certified Louisiana manufacturers?
DE: A lot of our members are small businesses that can't afford to do large scale marketing themselves, so it's a blessing to be able to help them. Growing up on a farm, I've seen how hard it is. My father had a poultry farm and farmers do not get holidays; they don't get weekends off. You can't leave the farm for long in case something happens.
For example, we take products to trade shows pay the majority of the fees. They come, they show up, their table is there, their chairs are there, their carpet is there, their booth is there, and they couldn't afford to do that on their own. This gives them an advantage, as some of our other larger companies in Louisiana can afford a big pavilion.
But people want to shop local and invest in small companies too. One of my favourite stories involves a jelly and jam company that was picked up by a major hotel chain in New Orleans for their products to be served in their properties – that's huge for them. I love to hear those success stories and that's what it's all about, as they simply wouldn't have been there at that show if it wouldn't have been for us. I'm very proud to be able to help our producers.
Biography

Deana Erdey is the Certified Louisiana Director and Assistant Director of LAFA at the Louisiana Department of Agriculture and Forestry. Deana coordinates all marketing activities for the department and has grown the Certified Louisiana Program to 574 active members. She is also currently the coordinator of the Southern United States Trade Association for Louisiana. She is a native of Central, Louisiana and currently resides in Watson with her husband.