The impact of Covid-19 on the lobster industry
Kevin Fagan highlights the challenges faced by the lobster industry during the pandemic, and paints an optimistic picture of its future.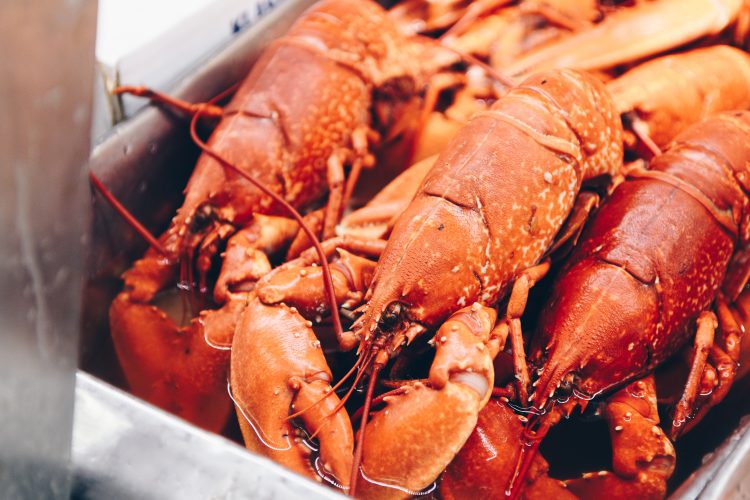 Coronavirus was particularly detrimental to the food industry. Lockdown and restricted movement affected the production and distribution of food worldwide. Within the food industry, the lobster market took a massive hit.
Analysts state that COVID-19 protective measures implemented in March 2020 across the United States and worldwide immediately impacted the seafood sector.
In January and February, commercial fish landings revenue increased by three percent. However, revenues declined every month, starting with a 19 percent decline in March and ending with a 45 percent decline in July.
According to five-year averages adjusted for inflation, this equates to a 29 percent decrease across those seven months.
In this article, we discuss how the global pandemic impacted the lobster market and what the future holds for the industry.
Low Demand
Lobster is a luxury product that is typically enjoyed during special occasions. With the spike in COVID-19 cases worldwide, lobster consumption eventually declined.
China closed its borders at the end of 2019, affecting all major lobster producers. Soon after, the European Union also implemented trade restrictions.
Furthermore, restaurants, bars, and other food establishments that bought fresh lobsters closed their doors due to COVID-19's impact on the hospitality industry.
Consequently, in February 2020, South Africa halted about 90 percent of its rock lobster exports to China. Australia, another lobster producer dependent on the Chinese market, tried to cope with the crisis by reducing its yearly quota. 
The US and Canada took the worst hit in the wake of EU border closures, being the continent's major lobster exporters.
Low Prices
When China reopened its borders to exports, the industry picked up. But lobster stocks had increased because of fewer sales in 2020. Low demand and ample supply resulted in lower prices.
Around the beginning of 2020, lobster prices in the US hit a four-year low. prices decreased by 20 percent.
Maine wasn't the worst-hit state. Prices for spiny lobsters in Florida dropped dramatically. During Chinese New Year, a pound of Florida spiny lobster can cost up to $20. In 2020, it fell to $6.
The slow speed at which the hospitality industry has rebounded has contributed to the fall in lobster prices.
Labor shortage
Restrictions and social distancing meant fewer people and a lower number of working hours for workers. Thus, labor shortages were inevitable for industries that relied on human labor, such as lobster diving and fishing.
One FAO report predicted that 1.7 percent of the world's seafood production would decrease due to COVID-19, which translates into three million metric tons (MT), and that seafood trade value would decrease by $5.8 billion. There were further predictions for a two percent decline in capture fisheries production, or 1.9 million MT, and a 1.4 percent decline in aquaculture, or 1.2 million MT.
The lack of raw materials also adversely affected businesses further down the supply chain, while increasing delays in health inspections, closures of or restrictions on road borders, and large-scale cancellations of flights made logistics costly and slow.
Even though food processing was recognised as an essential service, not all fishermen could access the water due to social distancing restrictions and the closure of processing facilities.
A new way to do business
Approximately 70 percent of Maine Lobster is served in restaurants, cruise ships, and casinos. But during the height of the pandemic, these channels are either closed entirely or operating at a reduced capacity.
Producers and processors who use these channels to sell their products suffered a loss of revenue. To offset the economic impact, a new way to do business emerged.
Lobster produces realised that despite the pandemic, consumer demand was still high. They just had to focus on a different market.
For instance, consumers in Maine could purchase lobsters from their local lobster co-op, fish market, or lobsterman.
In addition, Rhode Island instituted a programme allowing fishers to sell certain species (including lobsters) to consumers and retailers from the vessel they caught them on to encourage the viability of the commercial seafood industry during the Coronavirus pandemic.
Job Losses
The lobster supply chain in Maine generates 4,000 jobs throughout the state and contributes $1 billion to the state's economy annually. The coronavirus pandemic forced many lobstermen and processors out of work.
Since the crisis significantly affected the restaurant, bars, and catering businesses, the number of employees working at those establishments fell too. The leisure and hospitality industry accounted for 39 percent of job losses during the pandemic.
Many states like Maine received federal aid earmarked for fisheries and independent operators affected by the coronavirus pandemic. But it was just a fraction of the assistance needed to save seafood and aquaculture businesses from collapse.
What does the future look like?
During the 2011-2018 period, lobster market revenue grew at a CAGR of 16.7 percent to reach $5.7 billion. The market is projected to reach $13.9 billion by 2024.
Over the past decade, lobster landings in Maine have exceeded 100 million pounds nine out of 10 years. Almost 132 million pounds, valued at $540 million, were landed in 2016, setting a new record.
According to preliminary data released by Maine's Department of Marine Resources on Feb. 14, 2022, the lobster industry's total landings value in 2021 was just shy of $725 million – a higher figure by 75 percent over 2020.
State officials anticipate a 10 percent in landings to over 108 million pounds when the final landings total is released soon.
As the economic situations worldwide continue to improve, it's predicted that the lobster sector will maintain its upward trajectory in 2022.
About the author
Kevin Fagan is the Content Manager at LobsterAnywhere. He is a New Englander that likes to (try to) cook gourmet food at home.
Related organisations
Related regions