The Collective's journey: building a brand with purpose
Find out how yoghurt company The Collective is paving the way in the dairy sector by prioritising health and sustainability in its products.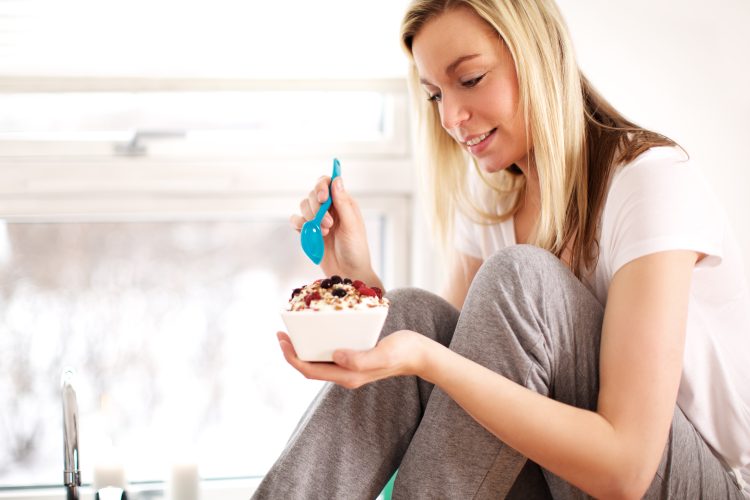 The Collective was founded on a mission to shake up the world of dairy and 'fight the good food fight', and this is central to everything we do. We make delicious yoghurts that are not only good for people, being healthy and tasty, but also good for the planet.
Our journey began when the company was initially founded by two entrepreneurial chefs in New Zealand. Since then, we have seen significant growth and positive transformation as we look to bring great tasting dairy to more and more people, and pioneer future innovation in the dairy and dairy-free categories.
Core to achieving this is our inclusive, collaborative, honest and agile culture. We recognise the importance of putting culture first, and this has been a key focus since I took on leadership of our UK and Europe team in March 2020, having run the New Zealand business previously.
Becoming a B Corp
One of our biggest milestones at The Collective was becoming B Corp certified in 2021, and we are committed to continuously striving to do better across our three Ps: people, planet, and products.
It all starts with our consumers.  Our heritage is steeped in imagination and innovation, chefs creating great tasting products and exciting eating experiences, and we are proud to be evolving to be even more consumer-led as we grow. It is a step change and involves even more engagement with our consumers about what they are looking for as well as identifying how we can best meet their needs.
Consumers that know us are hugely loyal and are supporting our journey, but the high conversion rate of new consumers who are hearing about our brand for the first time and continue to purchase after they have tried our delicious yoghurts is so exciting.
Alongside our consumer focus is that we are a purpose-led business, and this is reflected in our B Corp journey. There are less than 1,000 B Corps in the UK and this number demonstrates just how hard it is to get that accreditation, particularly being a dairy business.  This is a significant achievement for us and one that is recognised by other leading players in the industry.
This journey is also embedded in our culture and has helped to shape our wider employer message, how we do business and treat our people. The majority of people we interview for new roles are searching for purpose led business and have been drawn to us due to our B Corp status, setting us apart from many of our peers. It has enabled us to recruit talent seeking to work for a scale-up in the SME challenger brand space, and for brands that balance profit with their impact on people and our planet.
Looking forwards, our overall aim is to be carbon-neutral by 2025. A key milestone was achieved last year with the production of the UK's first carbon-neutral dairy yoghurt, and the launch of our carbon neutral dairy-free range, and we will translate this across all of our products and supply chains over the coming years.
We know that championing ESG (Environment, Social and Governance) and sustainability is something that really resonates with our customers and consumers, and this will continue to significantly guide our approach over the coming years and beyond.
This trend has been around for a while, and we predict that this will remain an important factor for consumers when deciding whether to purchase certain goods.
Shoppers are concerned over the environmental impact of their food and will therefore pay a premium for brands which are making strong commitments on their sustainability journey in terms of packaging, manufacturing and procurement of ingredients. This includes championing products that are locally sourced or made in the UK, therefore reducing carbon emissions.
Leading on taste and innovation
At The Collective, we want to ensure that we honour our roots to create truly the best tasting dairy on the planet and continue to innovate and positively disrupt the dairy and dairy-free industries, helping to shake up the wider landscape in line with evolving consumer trends.
We pride ourselves on leading on taste, and constantly test and develop, leaving no stone unturned, to ensure our products are the very best they can be, with over 20 great taste awards won over the last decade we are very proud to still be winning for both our original hero ranges and our innovation too, with gourmet raspberry and dairy free gourmet raspberry and passionfruit products gaining Great Taste Awards for 2022.
Kids is our biggest growth area of the business, and it is becoming increasingly apparent that more and more families are seeking dairy-free alternatives when it comes to snacks and products for their children. This has been driven by both intolerances but also by a shift in lifestyle choices as many of us are becoming more health conscious and aware, prioritising healthier options and flexitarian living. With so few dairy-free options available for children, this led to our recent launch of our dairy free "Suckies", helping to address this gap in the market and ensuring that delicious and healthy snacks are available to all.
Plant-based yoghurt continues to be a trend where a huge amount of innovation in the category is focused. Retailers are looking for true innovation that brings a new occasion or audience into the plant-based yoghurt category. The launch of our dairy free Suckies pouch is a great example of this. The size of this plant-based yoghurt category is behind that of more established categories such as plant-based milk or meat alternatives and so we anticipate that there is still significant growth to be had here.
Future hopes for the wider industry
I am proud to be part of a business where three-quarters of our management team are female, but it is vital that our industry continues to support more women into leadership positions. I have experienced first-hand that having greater diversity of voices in these roles creates so much value and new ways of thinking, benefitting teams, brands and ultimately end consumers.
Biography

Sarah Smart is the CEO of The Collective UK.
Related organisations
Related regions