The MENA sweet tooth
Bethan Grylls speaks to Tate & Lyle about the innovative ways its reformulating product for the MENA region – and why sweeteners are needed there.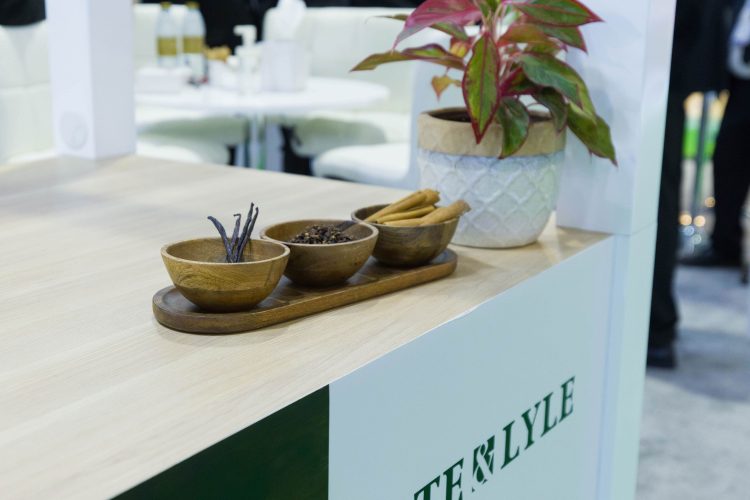 Globally, obesity is rising, but there is evidence that suggests the rates are particularly high in the Middle East and North African (MENA) region. Among the countries included in MENA, Kuwait ranks 15th in the Global Obesity Observatory tracker, with other MENA countries sharing similarly high positions, such as the United Arab Emirates (UEA), which holds 26th place.*
Dialling in from the Gulfood Manufacturing show, based in Dubai, Tate & Lyle's General Manager for MENAT, Dominique Floch, told New Food that the MENA region holds huge opportunities.
As most readers will know, Tate & Lyle comes from sugar (with that segment sold 12 years ago) and has, in more recent times, ventured into the category of sweeteners. With obesity levels in crisis, there is ample opportunity for reformulated products that still taste sweet but offer lower calories. And as Floch noted, with a sugar background, the company is in a good place when it comes to removing sugar. "We have developed a lot of expertise," he said. "It's about knowing the product."
In terms of its MENA scope, the ingredients manufacturer covers the whole of the Middle East and Africa, plus Turkey, Iran and Pakistan – a market it estimates having around 1.8 consumers in total. "It's big in size, but it's even bigger in potential because the food industry [in these regions] still needs more support than other more developed areas," he added.
He puts the opportunity into perspective: "Eight years ago, we were only four people serving MENA, today we're more than 25. We have invested in our Consumer Innovation and Collaboration Center in Dubai last year, with half of this space dedicated to pilot plant equipment and a laboratory."
The investment, Floch contends, means the company is now "better equipped and faster to support" its MENA-based clients.
The Dubai 30×30 challenge
With Gulfood running concurrently alongside Dubai 30×30, Tate & Lyle saw a chance to get involved in the renowned fitness challenge.
From 29 October until 27 November, residents are being called to participate in 30 minutes of activity every day, for 30 days, with the aim of encouraging a fitness-focused mindset. Equipped with its Stevia-based solutions, the Tate & Lyle team is adding an additional 30 to the challenge, asking participants to reduce their daily calorie intake by 30 percent (depending on current levels), with the brand highlighting sugar removal as an optimal way to do this.
This isn't the first time Tate & Lyle has become actively involved in sugar reduction awareness. The company supports national initiatives focused on addressing these issues in the UAE, in fact. In May, it welcomed the Ministry of Industry and Advanced Technology to its US$2 million Customer Innovation and Collaboration Centre in Dubai.
The Ministry, in collaboration with the UAE F&B Manufacturers Business Group, has developed the Middle East's first Sugar & Calorie Reduction Knowledge Building Programme. Utilising its expertise and technical capabilities, Tate & Lyle formed a six-week programme run at the centre, with a view to help food and beverage manufacturers in the region to lower the sugar and calories in their products.
Why is sugar reduction important?
Sugar occurs naturally in all foods containing carbs (like fruits, vegetables, grains and dairy). As our body digests these foods slowly, the sugar is released at a steadier rate to your cells (for energy). The problem lies in when we consume excessive amounts of free sugars (that is any sugar added to food or drink). Our body typically processes these kinds of sugars much quicker, with them being used immediately for energy use or heading to the liver for fat storage.1,2  Your blood glucose level will drop rapidly after free sugars, tending to leave you hungry and irritable.2
This can lead to weight gain, which in turn can increase the risk of health problems like heart disease, type 2 diabetes and even cancer. Too much free sugars can also cause tooth decay.3
The NHS actually recommends seeking the majority of our calories from other food types like starchy foods and fruit and vegetables. The advice from the NHS is that you should have no more than 30g of free sugars a day (about seven sugar cubes).
Sugar is tasty though – that's why most people enjoy it. When you remove it, Floch says, there's two consequences – that is, the taste and mouthfeel are affected.
"We can help assist in getting this back with sweetener, with less calories, whilst maintaining the pleasure," he explained.
Connecting with clients on Stevia
Tate & Lyle currently has 30 different stevia products, so it's able to cater for a wide range of clientele.
Its technical centre in Dubai also allows it to run trials with its clients, with a dedicated team there to support too. The technical team enables Tate & Lyle to understand their customers' desires. "Once you have the right collaboration, you can achieve the right results," Floch stated.  
"We want to provide more than a bag of ingredients," he continued. To do this, alongside its sales and technical teams, Floch explained that Tate & Lyle also has a marketing team that helps it to understand the local trends; a local customer service team that speaks the language; and a regulatory expert who can assist clients in navigating labelling.  
"We come with the complete answer. That's what makes us unique."
Tate & Lyle's karak tea
One product the company has recently released and was a big hit at its Gulfood stand – with 3,000 cups drunk on one day (!!) – is a reduced sugar recipe for karak tea.
According to the company, the recipe uses a 100 percent natural plant-based Stevia solution to achieve the same taste and level of sweetness as original high-sugar recipes, so karak drinkers can enjoy a cup without compromising on flavour.
Karak Chai (as it's more commonly known) is a tea made using a blend of black tea leaves, milk and spices, including cardamom, cinnamon and cloves, and to achieve its trademark sweetness – tablespoons of sugar.
Tate & Lyle told New Food that the UAE favourite has made headlines recently due to its high-sugar content, with professionals from the health sector allegedly raising concern about regular consumption, given rising obesity rates in the UAE.
"Our brilliant team of food scientists turned around the [karak] recipe in less than 24 hours and it is remarkable," Flouch said, commenting on the new offering showcased in Dubai. "Our recipe doesn't compromise on the incredible flavour that is the reason this beverage has transcended borders and become a cultural staple across the Middle East. This is our proposition in a nutshell, and we hope it demonstrates to the food and beverage industry that we can reduce sugar and calorie content so that consumers can continue to enjoy their favourite foods and beverages."
Life after sugar
From its humble sugar cube beginnings in the UK in 1859, Tate & Lyle has continued to evolve with the times.  
At that point, Floch told New Food there was "a need to bring sugar in a convenient way to the consumers.
"And we have evolved multiple times [since then] by adapting to what the new needs are in the food industry."
When asked what was next, Floch was elusive but said the R&D team is hard at work and "interesting things will be coming".
It will certainly be interesting to see what's next – will sweeteners remain the norm or will a new innovation rise to the fore, and how will big players like Tate & Lyle react…? We'll just have to sit tight for now.
Biography
Dominique Floch is the General Manager Turkey – Middle East – Africa, for Tate & Lyle DMCC. In his role, he leads the sales and technical team, as they develop these markets for speciality food ingredients.
Dominique has more than 20 years of business management experience focusing on operations and development of new markets. He started his career in Asia, establishing a sourcing network of food products for a supermarket chain. He joined the Danone Group in 2002 where he held several supply chain and procurement positions in France and overseas.
He became purchasing director for Al Safi Danone in Saudi Arabia in 2008 and in 2012, he continued his career in Danone South Africa holding a similar position. He graduated with a degree of Agricultural Engineering from Higher Educational Agricultural Institution of Angers, France.
References
https://chear.ucsd.edu/blog/understanding-natural-versus-added-sugars#:~:text=Added%20sugars%20are%20typically%20processed,and%20usually%20craving%20another%20pickup.
nhs.uk/live-well/eat-well/food-types/how-does-sugar-in-our-diet-affect-our-health/#:~:text=Eating%20too%20much%20sugar%20can%20contribute%20to%20people%20having%20too,cancers%20and%20type%202%20diabetes.
*Accurate at the time of writing