How the gummy industry is adapting to veganism
Fabian Whittingham, Co-founder of Nutrigums, reflects on how the gummy supplement market is adapting to meet consumers' nutritional demands in an increasingly plant-based market.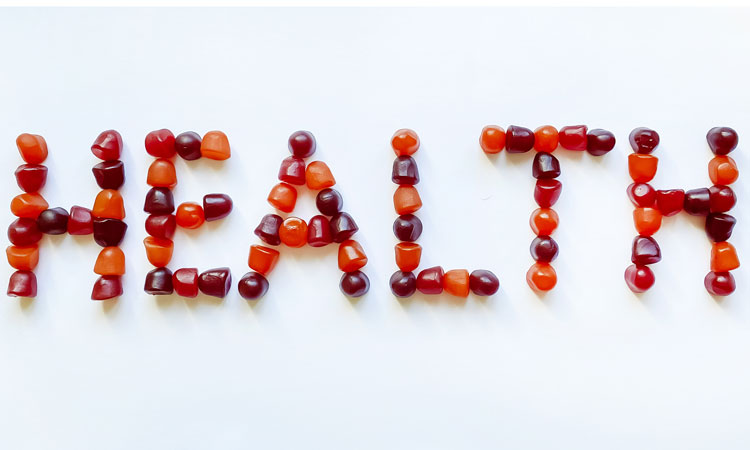 The plant-based category has grown exponentially in recent years, as a new generation of health-driven, eco-conscious consumers has increasingly pushed manufacturers to provide alternatives to animal-derived meals, snacks and supplements.
Analysts now predict the plant-based food market will grow by 11.9 percent by 2027 and have valued it at $74.2 billion. Alongside the rise in veganism, flexitarian diets have also come to the fore, with more than 60 percent of people placing themselves in this category. But with plant-based diets sometimes meaning a lack in certain nutrition, consumers are also keener to supplement this lifestyle with functional foods – modified foods that contain health-aiding additives.
Plant-curious consumers now constitute a high proportion of food and supplement shoppers. Immunity, affordability (due to the cost-of-living crisis) and emotional wellbeing are top consumer purchase drivers, meaning that convenience, ingredient transparency, health, taste and low cost are the must haves when it comes to product branding.
However, it is often said that cheaper foods are naturally higher in sugar, salt and saturated fats, and the gummy industry has, unfortunately, developed a reputation for animal-derived gelatine that is high in added sugars, making them less trusted. Ingredient transparency and accreditations are therefore key to communicate on-pack in the gummy industry.
Gummy supplements that break the mould
Spotting the opportunity to become one of the first in the UK to develop a vegan, pectin fruit-based technology across its functional food range, Nutrigums supplements derive from the pulp and skins of fruits and vegetables which have a natural sweetener. And, while traditional vitamins and supplements come in tablet form, the gummy structure can fit into the everyday demands of busy on-the-go consumers who require easy and efficient 'snackable' style foods that don't compromise on taste and are accessible without the need for water.
The global digestive health supplement market and the demand for probiotics have also grown with 42 percent of consumers wanting more probiotics in their diet to help restore the natural balance of bacteria in the gut. The gummy industry must naturally cater to this need by fortifying products with multi-strain vitamins to boost overall health. Nutrigums has developed products across a number of categories, with Happy Tums a latest edition that is fortified with triple strain probiotics, chamomile and vitamins B6, B3, B5 and C. This not only meets new dietary needs but is a great alternative to more costly probiotic drinks.
New avenues are also rising in the nutricosmetics sector with foods that provide nutritional supplementation to skin, hair and nails. Therefore, Nutrigums is looking to produce an industry first with vegan collagen gummies and add to its specialist series with Rescue Bears, which will support with daytime nerves and anxiety.
As plant-based substitutes rise, and innovations such as protein extraction and new bulking agents come to the fore, now is the time to adapt if you don't want to get left behind.
About the author
Fabian Whittingham is the Co-founder of the Nutrigums brand which he set up in 2020 alongside his wife, Louise Whittingham.
Fabian's passion is for wellness product designs and innovation and his 24 years of experience in the health and wellness industry places him in a fantastic position to create a brand that makes vitamins that are accessible to everyone.
With an entrepreneurial eye, Fabian set out to create his own company in 2008 at the age of 32. He spent more than 13 years as MD at Health Spark Ltd, a nutritional product innovation and supply chain management business, where his interest in nutritional supplements and innovation was sparked. He has worked with a multitude of brands across the sector, including major fitness companies, sports brands, Amazon FBA brands and blue-chip high-street retailers.
Related organisations
Related regions