A new strategy for a new era
Food Standard Agency (FSA) Chair, Professor Susan Jebb, introduces Food You Can Trust – the FSA's new five-year strategy that comes in response to the evolving food climate.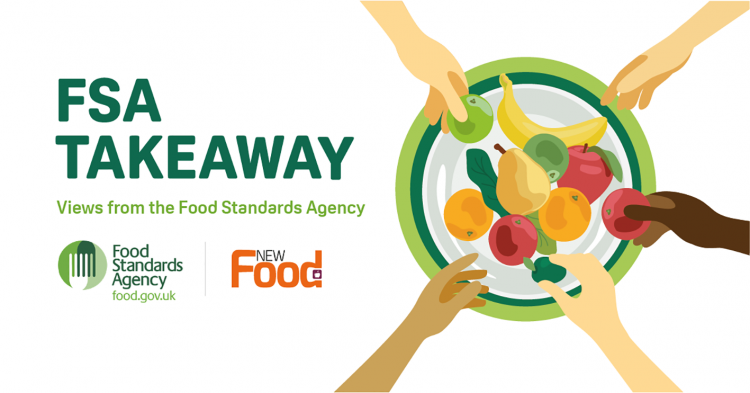 Alongside reaffirming the Food Standard Agency's (FSA) commitment to ensuring the supply of safe and honest food, we have expanded our mission to include supporting the food system in becoming healthier and more sustainable.
To communicate this evolution, we have published the FSA's new strategy and I was delighted to join FSA Chief Executive Emily Miles and our Chief Scientific Adviser Professor Robin May in outlining the five-year strategy to numerous partners and stakeholders at our recent virtual launch event.
The new strategy reaffirms the FSA's commitment to ensuring that food is safe and authentic. Our core mission of ensuring the supply of food you can trust remains highly relevant in this uncertain world and our commitment to protect consumers is as strong as ever.
We have also expanded our mission to include a role in helping the food system become healthier and more sustainable. This comes in recognition that a poor diet is a key determinant of chronic ill-health and of the impact of food production on the sustainability of our planet. We know that these issues are important to people, and at a time of increased pressure on household budgets, we must consider how we can facilitate access to safe, healthy and sustainable food for everyone.
As the only government department that deals entirely with food, we are well placed to work with the UK Government and those in Wales and Northern Ireland on these consumer interests in relation to food.
Our strategy commits us to use our scientific evidence, established relationships across the food chain and consumer voice to deliver dependable food that's good for health – both for ourselves and the planet, in the short and long term.
We know we cannot do this alone. We need to work with and through many others, including people working directly in the food chain, our partners in local authorities and people with specific food concerns.
The discussion we had at our strategy launch event demonstrated  the extent of beneficial change that is already taking place and the shared commitment of so many to a safe, healthy and sustainable food system. I look forward to working with many of you in the coming years and I hope you will support and challenge us to play our part and live up to the mission we have set ourselves: ensuring food you can trust.
About the author
Professor Susan Jebb is one of the country's leading scientists, a Fellow of the Academy of Medical Sciences and Honorary Fellow of the Royal College of Physicians. Her recent research has focused on the treatment of obesity and interventions to encourage healthy and sustainable diets. 
Susan has a long-standing interest in the translation of scientific evidence into policy and was the Science Advisor to the Government Office for Science Foresight report on obesity in 2007 and is currently an advisor to the National Food Strategy. She has previously chaired the cross-government expert advisory group on obesity (2007–2011), the Department of Health responsibility deal food network (2011–2015) and public health advisory committees for the National Institute for Health and Care Excellence (2013-2018). She was awarded an OBE in 2008 for services to public health.
Susan holds a part-time appointment at the University of Oxford alongside her role as Chair of FSA.