Down with foodborne pathogens and antimicrobial resistance!
Following the announcement of £19.2 million for a cross-government surveillance project to protect public health, the FSA's Chief Scientific Advisor Professor Robin May explains why it is needed.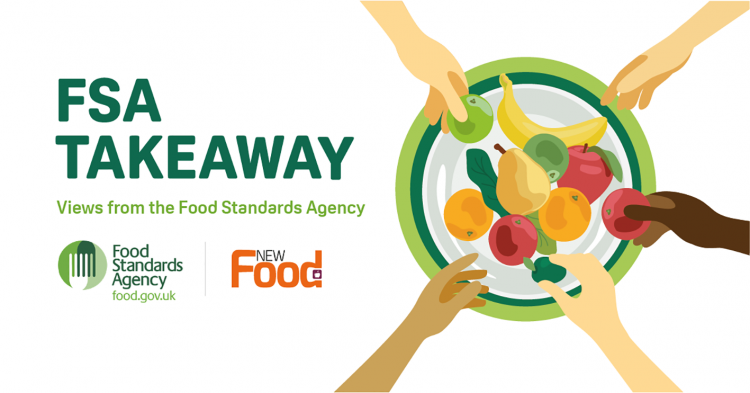 The vast majority of human foodborne disease is caused by a handful of pathogens which, in most cases, enter the food chain from farmed animals or the environment. Foodborne disease in the UK is estimated to cause around 2.4 million cases of illness a year. The cost of this burden on society is estimated at over £9 billion per year.
The agri-food supply chain also poses a risk for the transmission of antimicrobial resistance (AMR), since AMR pathogens can be transmitted through food, animals, humans or water. The ability to detect and identify pathogens early and to accurately trace foodborne disease outbreaks to their source are critical steps to improve public health and reduce the economic costs associated with them.
The new Pathogen Surveillance in Agriculture, Food and the Environment (PATH-SAFE) project is an ambitious national surveillance programme that will detect and track foodborne pathogens through the food system.
Supported by funding from HM Treasury's Shared Outcomes Fund (SOF), we are working with Food Standards Scotland (FSS), the Department for Health and Social Care (DHSC), the Department for the Environment, Food and Rural Affairs (DEFRA), Public Health England (PHE), and the Environment Agency to use the latest DNA sequencing technology and environmental sampling to track pathogens in food and trace microbes that are resistant to antibiotics.
The heart of this virtual network will be a new database that will permit the analysis, storage and sharing of pathogen sequence and source data, collected from multiple locations across the UK by both government and public organisations.
The benefits
Rapid, accurate tracing of foodborne pathogens can reduce economic losses to business (for example, allowing us to take focused action, rather than a blanket response across a whole market sector), facilitate targeted healthcare intervention (for example to a specific customer group or those living in a tightly defined geographical area) and support proactive rather than reactive interventions.
Ultimately, tracking the source of these issues will help us to develop better control strategies to reduce illness and deaths, whilst minimising economic impacts on industry. 
The UK is a global leader in reducing the risk and burden associated with AMR. The PATH-SAFE project will provide a deeper understanding of the pathways through which AMR microbes can be transmitted through the food supply chain and the environment, ultimately contributing to better control strategies across Government.
'One Health' approach
This One Health approach recognises that health, food and environment are all linked and that AMR in the environment can have profound implications for other sectors.
Consequently, we are looking at the agri-food system as a whole to understand more about the different sources of foodborne disease and AMR. As an example, we may be able to track whether particular isolates come from a livestock, shellfish or plant origin.
It's about understanding those different pathways so that Government can take decisive action to reduce the economic burden of illness associated with these pathogens and ultimately save lives.
About the author
Professor Robin May took up his role as the Chief Scientific Adviser (CSA) for the Food Standards Agency (FSA) in July 2020. He provides expert scientific advice to the UK Government and plays a critical role in helping to understand how scientific developments will shape the work of the FSA, as well as the strategic implications of any possible changes.
Professor May's early training was in Plant Sciences at the University of Oxford, followed by a PhD on mammalian cell biology at University College London and the University of Birmingham. Following postdoctoral research on gene silencing at the Hubrecht Laboratory, Netherlands, he returned to the UK in 2005 to establish a research programme on human infectious diseases. From 2017 to 2020, he was Director of the Institute of Microbiology and Infection at the University of Birmingham, where he continues to work on Infectious Diseases alongside his FSA role.