FSA serves up COVID-19 consumer insights report
Helen Heard, Senior Social Science Research Officer, shares insight on the consumer impact of the pandemic as the monthly COVID-19 Consumer Tracker completes its 12th wave.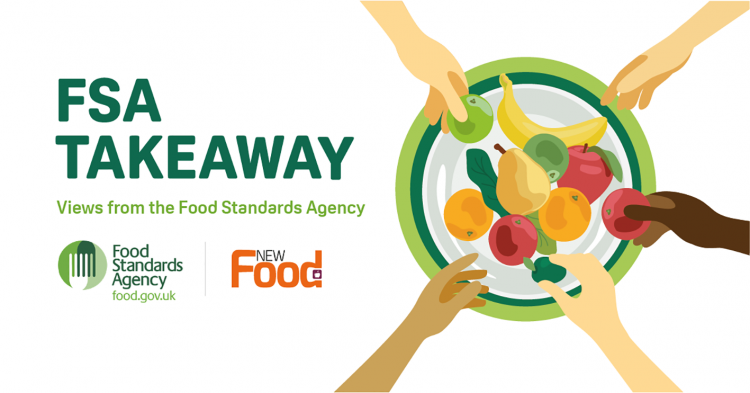 As part of the Social Science team at the Food Standards Agency (FSA) in the UK, it's my job to commission research that can help the agency meet its objective of making sure food is safe for consumers.
In April 2020 we initiated a monthly tracker to understand how COVID-19 was impacting consumers. The COVID-19 consumer monthly tracker seeks to understand how the pandemic impacts the attitudes and behaviours of people in England, Wales and Northern Ireland with regard to food safety, consumption and purchasing.
The tracker has now completed its 12th wave, allowing commentary across a full year of data (April 2020-March 2021). To mark the milestone, this article highlights some key findings from the research.
Key findings from the COVID-19 Consumer Tracker
Food insecurity           
Concerns about food availability, food affordability and skipping meals for financial reasons have featured consistently throughout the duration of the pandemic. Although concern dipped in August 2020, it rose again in March 2021.
In April 2020, 31 percent of respondents were concerned about food availability and 28 percent reported concern about food affordability. In August 2020 these figures dropped to just 16 percent (availability) and 17 percent (affordability), but rose again in September, standing at 22 percent and 20 percent respectively in March.
At its highest in November and December, 19 percent of participants reported skipping meals or cutting the size of meals because they did not have enough money to buy food. This was lower in August 2020 (12 percent) but increased to 17 percent in March 2021.
Across a whole year of collecting this data, we have seen that young people and households with children are among those most affected by food insecurity, which, unfortunately, has gradually increased since the lower levels we saw last summer. 
Consumer food concerns               
Health, animal welfare and ethical treatment of producers were some of the top concerns that people reported in relation to food during the pandemic.  
In March 2021, 22 percent of participants reported having a concern about the food they eat. The five biggest concerns selected by participants were:
The 'healthiness' of food in their diet (53 percent)
Animal welfare (52 percent)
The ethical treatment of producers and farmers (50 percent)
Food freshness (50 percent)
Hormones, steroids or antibiotics in food (50 percent).
Food poisoning, food allergen information and cooking safely at home were the three issues least likely to worry people.
Positive changes to household food behaviours
However, it wasn't all bad news. Our research has also shown that many people experienced positive changes to household food behaviours that they wished to continue as lockdown eased; for example, increased home cooking and food sharing and increased attention to diet.
Continuing our understanding of consumer experiences  
It's been a privilege to be part of this project, which has helped inform the work of FSA and wider government – for example, through the Ministerial Taskforce on Vulnerabilities and the National Food Strategy – in making sure that policies reflect the lived experience of consumers. We look forward to further waves of research and more insight that will enable us to continue to play our part in protecting health and consumers' wider interests in relation to food.
About the author
Helen Heard joined the FSA's Social Science team in February 2020. Since then, Helen has delivered a variety of research projects, ranging from quick turnaround surveys to policy-specific, high profile multi-method projects. As part of the Social Sciences team, Helen commissions projects that help the agency meet its objective of making sure food is safe for consumers. Before joining the FSA, Helen worked as an analyst in the Department of Health and Social Care.
Related organisations
Related regions