The top 5 regulatory issues for US food launches in 2021
Launching a new food product in the US? Here's the top five regulatory issues to watch out for next year.

As we approach the end of 2020, this article looks back on the top five regulatory issues affecting ingredient suppliers and food manufacturers seeking to bring new products to market in the US. This includes:
Animal cell culture technology
Cannabinoids
Ingredients produced by fermentation
Microorganisms as food
Impact of COVID-19
In this piece, we'll bring you up to date on each of these issues and explore key developments to look for in 2021 and beyond.
Animal cell culture technology
The US Department of Agriculture's Food Safety and Inspection Service (USDA FSIS) and the US Food and Drug Administration (FDA) released an agreement in March 2019, describing their oversight roles for the development and marketing of cell-cultured food products produced from species regulated by FSIS (eg, cattle, swine, poultry), but many details remain unresolved.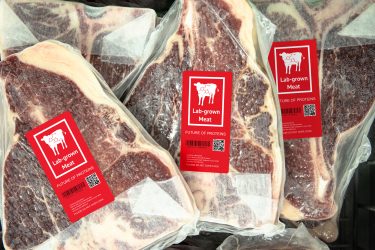 The FDA will conduct the premarket review for these products, and while the FDA has encouraged premarket consultations, the agency has not released any detailed guidance on best practices. As for labelling considerations, in October 2020, the FDA issued a request for information about the names or statements of identity for foods made with cultured seafood cells because those products will be completely within the FDA's remit.
2021 outlook
Innovators should closely monitor FDA developments that provide additional guidance on information the agency is seeking as it evaluates cell-cultured meat and poultry products as part of its premarket consultation process. Interested parties should also expect activity from the FDA in response to the agency's request for information on cell-cultured seafood labelling, and innovators of cell-cultured meat and poultry should look to the USDA FSIS to issue a similar request for information in 2021 on labelling considerations for those products.
Cannabinoids
With the exception of delta-9 tetrahydrocannabinol (THC) and cannabidiol (CBD), the pathway to marketing cannabinoid-containing foods, beverages (a subset of food), and dietary supplements was opened with the legalisation of hemp in the 2018 US Farm Bill. Cannabinoids are a class of chemicals found in Cannabis sativa L., with THC and CBD the current two most notable and prevalent.
The FDA's position that CBD, by virtue of having been the subject of clinical studies and the eventual approval as a pharmaceutical (Epidiolex®), may not be used in food or dietary supplements has remained unchanged in 2020. THC, unless it is present in under 0.3 percent on a dry-weight basis (and thus 'hemp' and not marijuana), is not permitted in food or dietary supplements because it is still prohibited on the federal level as a Schedule I substance under the Controlled Substances Act (CSA).
Despite its stated position on CBD, from an enforcement standpoint, the FDA has turned a blind eye to CBD products not marketed with 'over-the-line' health claims. The FDA's draft cannabidiol enforcement policy has been pending with the Office of Management and Budget (OMB) for review since July 2020. Against this backdrop, there continues to be public (including congressional) pressure to identify a regulatory pathway to permit CBD products to be marketed legally.
2021 outlook
Regulatory pathway for CBD
Public and congressional pressure will continue to push the FDA to clarify pathways to market and, if the data support it, sign off on CBD-containing products. Until then, it remains to be seen whether the FDA's cannabidiol enforcement policy will be taken up by the OMB for its review and finalisation.
THC
The FDA will not legalise THC products in 2021 since this will only come when Congress down-schedules THC under the CSA. There has been some appetite in Congress to take action, mostly amongst the Democrats, and states continue to legalise marijuana, so legalisation of THC appears to be more likely at some point in the future.
Synthetic cannabinoids in dietary supplements
A big issue looming on the horizon is the ability of synthetic cannabinoids to be used in dietary supplements. The FDA has a long-standing policy of only permitting ingredients of biological origin for some dietary supplement types, but this position is being challenged and may be revised to accommodate synthetic cannabinoids.
Ingredients produced by fermentation
There have been a number of ingredients marketed in recent years that are produced using microorganisms modified to produce each ingredient as a byproduct of growth (the same basic mechanism used to ferment alcohol). These production methods are capable of highly pure ingredients with minimal recurring resource use because the manufacturing facilities are not impacted by weather or other outside conditions, and the raw materials used are highly controllable and not seasonal.
2021 outlook
We expect the number of fermented ingredients to increase through the existing food regulatory pathways for food additives (generally recognised as safe (GRAS) or food additive petition (FAP)) in this and future years, since fermented ingredients can be produced in a more controlled manner and with lower resource use. There has been, and will continue to be, pushback by proponents of 'natural food', but the reduced environmental impact of these foods will help to offset any opposition amongst environmentally conscious consumers.
Microorganisms as food
In recent years, microorganism-based food ingredients have been introduced into the market as protein sources with possible uses in the dietary supplement space. As with foods manufactured as a byproduct of microbial fermentation, microorganisms can be grown with minimal ongoing resource use, without regard to seasonal factors, and with a high-purity product.
2021 outlook
We expect the number of microorganisms brought to the market as food through the GRAS or FAP pathways will increase. Although there may be some pushback against unfamiliar ingredients and microbes specifically because they might be confused with agents of diseases, microbes need not be viewed as unnatural, and the processing of microbes for food is highly controlled. To address these concerns, manufacturers have focused their marketing of microbes as animal food. However, because many consumers seek high-quality protein sources, increasing use in food for animals, the possibility of use in dietary supplements, and microorganism food sources can be produced more consistently and with lower resource use, the acceptance of these ingredients for human food is expected to increase.
Impact of COVID-19
As a result of the COVID-19 pandemic, the food industry has seen a shift away from retail food service consumption to more at-home meal preparation. This has resulted in surpluses of food directed towards restaurants or other food service use (hotels, airports) and shortages on the retail side for use in grocery stores, including shortages in packaging materials.
Both the USDA and FDA have taken a number of actions in response to the pandemic. For example, in response to the shifting food supply, the USDA and FDA issued temporary policies relaxing labelling requirements for foods originally intended for food service use to be redirected for retail sale. While initially ceasing all inspections in March, except for those supporting mission-critical activities, the FDA subsequently begun conducting remote inspections; the FDA announced in July that it would begin inspecting domestically based on a new risk assessment system.
2021 outlook
Should restaurants and other food service entities move to reopen to full capacity, it remains to be seen whether demand for basic ingredients, like yeast and flour, will remain high. As a result of the shifting demand, moving forward, manufacturers may seek to build scalable supply-chain systems to more efficiently deal with spikes in demand like those observed in 2020. FDA regulatory enforcement inspections are likely to ramp up as the pandemic is better controlled.
Conclusion
2021 will bring its own challenges—and opportunities—for innovators in the food space working to launch new food ingredients and products. In addition to consumer demand, regulatory certainty in the pathways to get a product to market remains crucial to the success of a new ingredient or product launch. Stakeholders should continue to monitor the USDA's and FDA's approaches to these issues and be prepared to provide input as the opportunity arises.
About the authors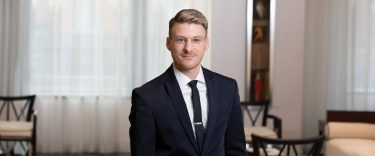 Sam Jockel is a senior associate in Alston & Bird's Litigation & Trial Practice Group and a member of the Food, Drug & Device/FDA Team. Sam focuses his practice on regulatory, policy and litigation matters involving food, beverages, cosmetics, dietary supplements and OTC drugs.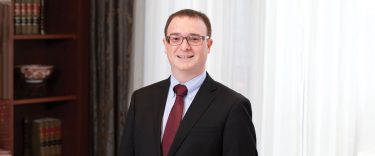 Benjamin Wolf is a senior associate in Alston and Bird's Health Care Group and a member of the Food, Drug & Device/FDA Team, counselling clients in many industries regulated by the FDA and USDA.