Food Integrity 2020 – Editor's pick
New Food's Editor, Bethan Grylls reveals what she is most looking forward to at the upcoming Food Integrity conference.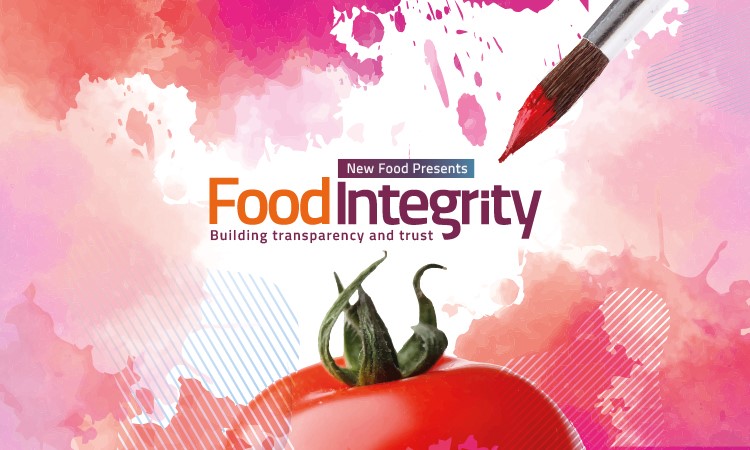 I joined the New Food team six months ago and what a journey it's been so far! I have been fortunate to speak with some of the world's most influential brands and hear from first-class experts about the latest research, innovations and news – and in March the adventure is set to continue.
Building on the success of our previous Food Fraud events, Food Integrity 2020 will bring together industry leaders and professionals from across the world. Participants will include Renée Elliott, Founder of Planet Organic; Liz Colebrook, Global SRA Director of Food Safety at Mars; Benjamin Diep, Food Safety Microbiologist at Nestle; and Yves Rey, Group General Manager of Quality at Danone.
Each week, an engaging new name appears on the agenda and I, for one, cannot wait to hear what they all have to say. Needless to say, it's been difficult to select a mere few of the sessions to highlight as my 'Editor's pick'…but here goes!
Day one
Enhancing communication with consumers
In a society where customers are becoming more educated and concerned about what they consume, how do we instil trust and reassure them that the produce we're delivering is, in
 fact, safe, healthy and sustainable? In this session, one of our brilliant advisory board members and the Co-Founder of Women in the Food Industry, Mecca Ibrahim, will be moderating a panel session that explores consumer perceptions and ways to inspire confidence.
Herb and spice authenticity – a collaborative approach
Herbs and spices are one of the most commonly adulterated food products. In a session with Steve Batchford, the Science, Technical Insights and Policy Manager for Food at Sainsburys, attendees will be able to benefit from his expertise on authenticity within this arena. 
Improving the reliability of microbiological testing to make food safer
In this panel session, experts from Moy Park, Nestlé and the International Dairy Federation will come together to discuss microbiological testing solutions, ISO standard evolution and multiplex testing for organisms. I am certainly interested to hear about the developments in this field, the ways testing has evolved, and the innovations we can expect to see emerge in the near future.
Assessing food and drink supply chains for potential vulnerability
Featuring speakers from innocent drinks, Barry Callebaut Group, FoodDrinkEurope and the Royal Agricultural University, this session will look at the risks associated with a constantly evolving supply chain, the new challenges we're facing and some innovative solutions that could help to safeguard these vulnerabilities.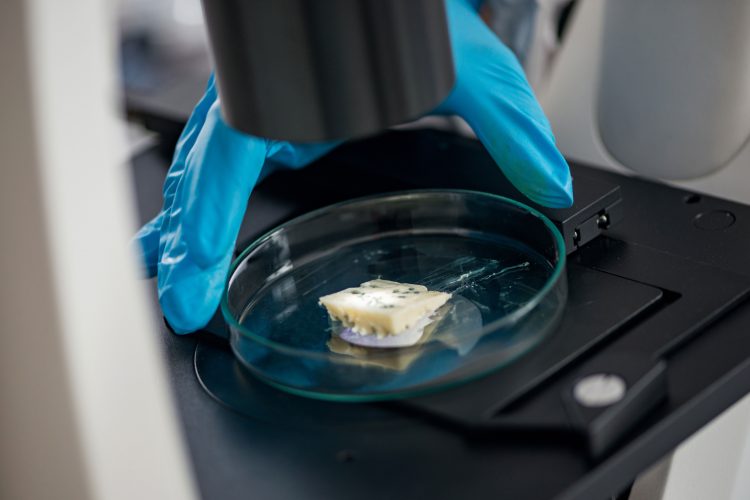 Day two
Regulation and policy in food and drink
I have to mention the FDA's Dr Caitlin Boon. Her presentation on Food Regulation and Policy is going to be incredibly interesting and insightful; and what's more, I will be coming on stage to interview her live. This is going to be a fantastic opportunity to hear what the FDA is doing to promote integrity in the supply chain and the work it intends to carry out in the future.
It is worth noting that I am not the only one who will have the opportunity to ask questions – this year we have the Food Integrity app, which includes Slido – a nifty tool that allows you to pose questions during a speaker's presentation! Make sure you download it when it's released.
Ethics and sustainability in food and drink
Sustainability and ethics are key topics right now – and although these issues might not be traditionally associated with 'food integrity', they are emerging to become integral themes alongside food safety and security.
I am really looking forward to a presentation from Heather Mills of VBites. Plant-based may be a popular life choice now, but Mills is a pioneer in this field, delivering meat alternatives since 1993…way before the trend started. In her presentation, she will discuss how we can drive ethically sound processes for food manufacture.
Mills' talk will be followed by a panel session that explores how industry can push for a sustainable future. Gavin Milligan of William Jackson Food Group, Laura Degallaix of FoodDrinkEurope, and Dr Wayne Martindale from the University of Lincoln are among the names on this line-up. The latter of whom I recently interviewed in a podcast – so if you're keen to glean some insight into the kinds of topics up for discussion during this panel session, it is well worth a listen.
The future of food integrity
Following a very tasty lunch, the conference will look at the future of food integrity. Sessions will explore the implementation of technology such as blockchain and the ways to approach claims around novel foods.
Food Integrity workshop
Finally, to end the day, we will be hosting an interactive workshop led by experts from Queen's University Belfast. This will look at developing ways of communicating risk information to the public. This is pre-book only and spaces are limited – so I urge you to book now to avoid disappointment.
Book today
I honestly could keep writing – there are so many presentations and sessions to look forward to, but hopefully this has given you a little taster of what you can expect.
It is also worth knowing the immense effort and thought that has gone into this conference from our dedicated team. Each and every topic and speaker has been carefully selected to best serve and help you. Expect debate, expect to network, expert to learn, and expect to enjoy.
Food Integrity is not to be missed…so what are you waiting for? Book today!
For more information and to view the full agenda, click here.
Related organisations
Danone, FoodDrinkEurope, International Dairy Federation, Mars, Moy Park, Nestlé, Planet Organic, Queen's University Belfast, Sainsbury's, The US Food and Drug Administration (FDA), The Women in the Food Industry, University of Lincoln, VBites, William Jackson Food Group