Farmers and feed advisers encouraged to better test feed for mycotoxins
Despite low levels being recorded in the UK, mycotoxins are still said to still pose a risk for rumen function.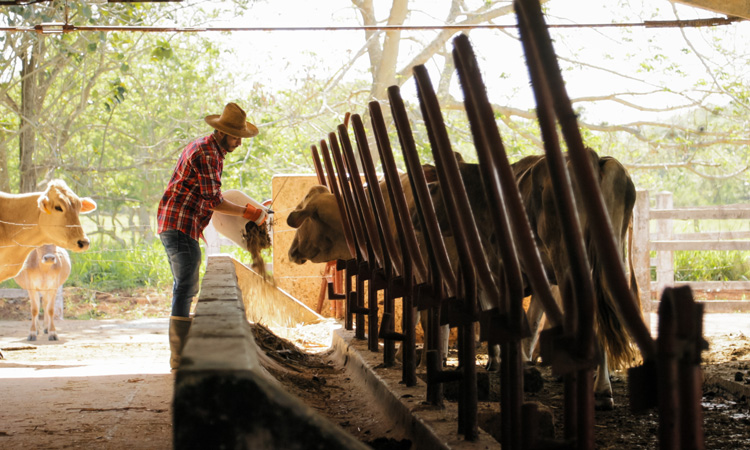 Premier Nutrition has encouraged farmers and feed advisers to take greater care in analysing incoming cereal samples to ensure accurate feed formulation, after analysis of the 2019 wheat and barley harvest revealed regional variations in protein and energy levels.
Eloise Lawlor, Premier Nutrition, explained that despite overall yields being recorded as higher than the five-year average, the harvest survey recorded decreased levels of protein in wheat.
"The national survey results have shown an average 0.4 percent drop in wheat protein levels, with energy also decreasing by 0.09MJ/kg" Lawlor said.
She explained that diverse weather conditions in the summer of 2019 has led to higher moisture levels, and therefore the decreased levels of energy were somewhat predictable. "To compensate for these deficits in protein and energy, soya and fat inclusions may increase in diet formulations," she added,
Lawlor confirmed that although wetter conditions have influenced energy content, which would normally be predicted to increase the levels of mycotoxins, average mycotoxin levels across the UK have remained low.
However, Bob Kendal, of Alltech UK, an agricultural organisation, has warned that even low level of mycotoxin contamination has the potential to have a detrimental impact on rumen function.
"Therefore, producers need to be testing forage for contamination regardless of whether they think they have a problem or not, as mycotoxins can go unidentified," he said.
Alltech UK has described mycotoxins as "natural substances produced by moulds. All natural materials and many man-made ones are subject to contamination by moulds and under favourable environmental conditions, when temperature and moisture are conducive, these fungi proliferate and may produce mycotoxins. Over 500 mycotoxins have been identified and this number is steadily increasing."