UK food prices predicted to rise as floods ruin crops
Data released by the Agriculture and Horticulture Development Board (AHDB) said that there is a "great deal of uncertainty" around approximately a tenth of England's potato crop as farmers review the damage of the flooding.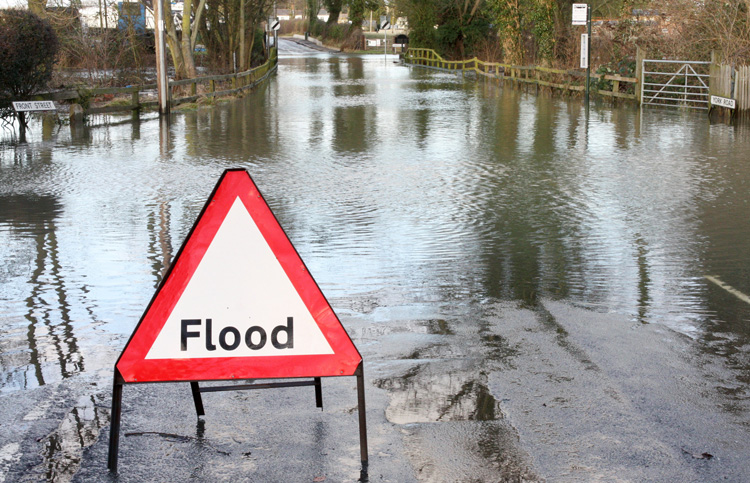 According to The Guardian, the price of crisps and chips is expected to rise in the UK in 2020 as flooding in northern England has affected the supply of winter vegetables such as potatoes, cauliflowers and cabbages.
"There are increasing reports of crops being abandoned or farmers halting lifting, but remaining hopeful that they might salvage something in the spring," said analysts at the Agriculture and Horticulture Development Board (AHDB). "There remains a great deal of uncertainty over the fate of the crop area yet to be lifted. An estimated 2-3 percent of the area is expected to have to be completely written off."
The British Growers Association (BGA) said sodden ground has made it difficult to get produce out of the fields, with cauliflowers affected the most.
"The conditions underfoot are seriously wet so moving around is incredibly difficult. The actual rate of harvesting is much slower so there is less product available and there is evidence to suggest cauliflowers are running short," said Jack Ward, the BGA Chief Executive.
"Cauliflower is sensitive and there is a colouration issue; the spec is brilliant white, which is difficult when you are knee-deep in mud."
The National Farmers Union (NFU) Deputy President, Guy Smith, said that the rain and consequential flooding has prevented some farmers from planting next year's crops. "They have not been able to get on the land on what is a critical window for arable farmers," he said. "There are no clear stats but on the grapevine it is estimated that only 30 percent of seeding has taken place."
He said that farmers could make up the time if the rain stopped but those worst affected are unlikely to be cultivating before April. "It is certainly a bad start and will compromise yields because generally speaking the later you drill, the lower the yield."