Report shows most fast food chains continue to overuse antibiotics in beef
Six major consumer, public health and environmental organisations have collaborated to score fast food restaurants' antibiotics policies and this year's report has revealed low grades for beef.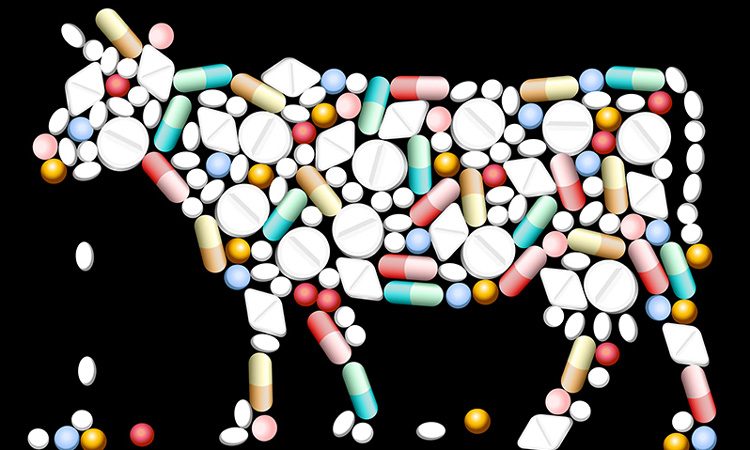 According to the fifth annual Chain Reaction – a review of America's top restaurant chains on their antibiotic and transparency policies in their meat and poultry supply chains – most top fast-food chains in the US continue to sell beef produced with routine antibiotic use. 
Public health experts have long warned that curbing overuse of these drugs in livestock is essential to combating the growing epidemic of antibiotic-resistant infections in people and animals. The death toll from antibiotic-resistant infections in the US is estimated at more than 160,000 deaths a year, which would make it the fourth leading cause of death in the country. 
The report was produced by the Natural Resources Defense Council (NRDC), the Antibiotic Resistance Action Center at Milken Institute School of Public Health at the George Washington University, Consumer Reports, Food Animal Concerns Trust, US PIRG Education Fund and Center for Food Safety.
"These fast food companies buy enormous amounts of meat – they have the power and the responsibility to move the needle on antibiotics," said Lena Brook, Food Campaigns Director with the NRDC. "Fast food companies helped transform practices in the chicken industry. Now they need to do it again for beef. Half-hearted efforts will not be enough. To keep these drugs working when sick people and animals need them, we need bold action before it is too late."
"These restaurants having such a wide range of policies around sourcing meat raised with medically important antibiotics underscores the need for government regulation to mandate reductions in antibiotic use for the industry writ large," added Jaydee Hanson, Policy Director at the Center for Food Safety. "If the largest chains keep dragging their feet, the antibiotics crisis will only worsen."
The report graded the top fast food restaurants nationwide on the antibiotic use policies and practices behind the beef served in their restaurants. 
Top performers were Chipotle and Panera, which earned grades in the 'A' range for the fifth year in a row. 
They were followed by McDonald's ('C') and Subway ('C'). Like McDonald's, Subway has planned policies regarding antibiotic use, but has yet to begin implementing them.  
Wendy's earned a grade in the 'D' range for the second year in a row. Meanwhile, Taco Bell received a 'D' for taking a minor step in the right direction with a commitment to reduce medically important antibiotics by 25 percent by 2025. 
The remaining chains graded on the scorecard received an 'F' because they have not established policies restricting antibiotic use in their beef supply chains: Arby's, Applebee's, Buffalo Wild Wings, Burger King, Chili's, Dairy Queen, Domino's Pizza, IHOP, Jack in the Box, Little Caesar's, Olive Garden, Panda Express, Pizza Hut, Sonic and Starbucks.