Vineyard to research effects of climate change on wine growing
Larkmead Vineyards intends to plant a viticultural research block in order to determine best suited grapes for the future.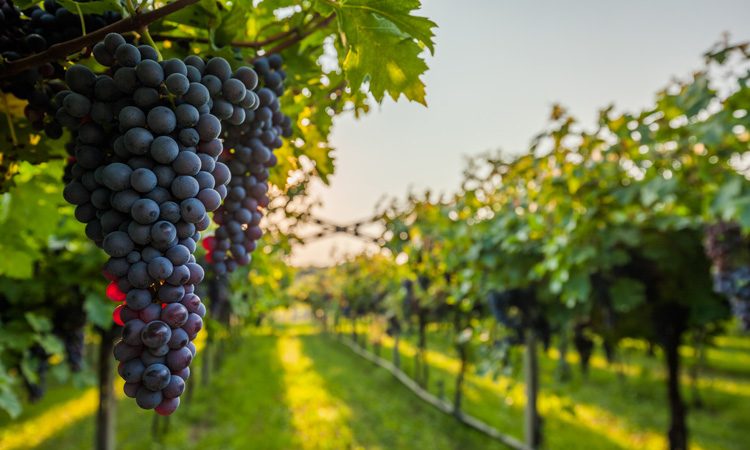 Larkmead Vineyards in California, is preparing for the future of viticulture (wine growing) by dedicating three acres of their 110-acre estate to plant grape varieties that could be better suited to increasing average temperatures.
Larkmead has announced the planting of a research block in preparation for the next 125 years of Napa Valley viticulture. The research block will host several different grape varieties, clones and rootstocks for trial purposes as Napa Valley's climate changes.
"It is our responsibility to protect the land and preserve its ability to produce quality wines for future generations," said proprietor, Cam Baker. "Today we continue to grow Cabernet Sauvignon in Napa Valley, but we are also preparing for tomorrow by establishing a research block on the estate."
The three-acre plot will be planted to multiple heritage varieties including Chenin Blanc, Petite Sirah and Zinfandel, alongside new world, Mediterranean varieties such as, Aglianico, Tempranillo, and Touriga Nacional.
"Climate change is very real and already affects vintners around the world. The fact is, Cabernet Sauvignon may no longer be well-suited to Napa Valley's climate in 20 to 30 years. As one of the world's top wine regions, we need to research and plan for inevitable warmer temperatures," commented Winemaker Dan Petroski.
The research block is designed to be Larkmead's next step in the estate's commitment to sustainable agriculture and biodiversity. "In order to determine the best path forward for the future and for our unique climate and terroir, we need to continue to experiment," said Viticulturist Kelly Maher. "We are planning on testing different varieties, rootstocks, cover crops and more. The goal is to have more biodiversity and climate resilient vineyards while continuing to produce better wines."