Post-Brexit US-UK food safety negotiations in question
As Brexit draws closer, UK food safety Statutory Instruments (SIs) could leave US-UK food safety negotiations unsettled.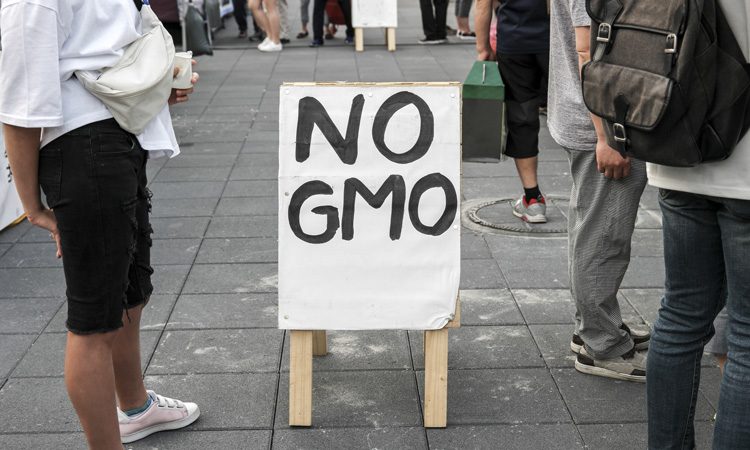 The US remains integral to post-Brexit UK trade negotiations, with Boris Johnson recently putting a US deal as a first priority. The negotiating objectives provided from the US include loosening EU 'non-science-based' bans or restrictions on GMOs (genetically modified organisms), pesticides, food additives, hormone-enhanced meat and chlorinated chicken. As former international trade secretary, Liam Fox, conceded, a US-UK Free Trade Agreement that excludes food and agriculture is a non-starter from the US perspective.
The UK Government, however, has committed not to lower food safety standards. One poll found that 82 percent of the UK public favoured retaining high food standards over a US trade agreement. Around 70 percent of UK food exports go to the EU, and many farmers and food producers seek continued alignment with EU food regulation.
UK Parliament has relatively little influence over UK treaties, as compared to the US or EU parliaments. Whilst Parliament must pass primary legislation, it does not have the power to approve, reject or amend treaties made by the Government; it can only postpone their ratification.
Although the House of Lords Constitution Committee recently described this as 'limited, anachronistic and inadequate', the UK Government has argued that reform is not necessary, in part because of Parliament's powers to pass the legislation required to bring treaties into effect.
As authorised by the EU Withdrawal Act 2018, EU food safety legislation has been preserved in the UK as 'retained EU law' under section 3 of the EU Withdrawal Act 2018. The Government has used its powers under section 8 of the Act to create Statutory Instruments (SIs) to amend any perceived 'deficiency' in retained EU law to allow UK law to operate effectively after exit day.
The US has disagreed with the EU process for approving new GMOs, which the US Trade Representative (USTR) estimates costs US agriculture $2 billion per year. The SIs addressing GMOs give Ministers the powers to amend the GMO application and authorisation rules through future SIs.
The US Trade Representative also complains of the EU's 'hazard-based' approach to banning some pesticides, rather than permitting residues. Pesticide SIs give UK Ministers the ability to amend, revoke and make regulations on how active ingredients in pesticides are authorised, and amend the maximum residue levels permitted in food.
The explanatory memorandum to the Withdrawal Act states that secondary legislation will not be used to make 'major changes to policy or establish new legal frameworks' and includes a commitment to introducing primary legislation to make such changes. The EU Exit legislation significantly amends existing legal frameworks and, due to the powers given to Ministers, major changes to policy could be made through secondary legislation. A commitment or duty to introduce primary legislation for any food safety policy change required by new trade deals would ensure that the legislative intention of the Withdrawal Act is adhered to. 
Related topics
Related organisations
Related regions